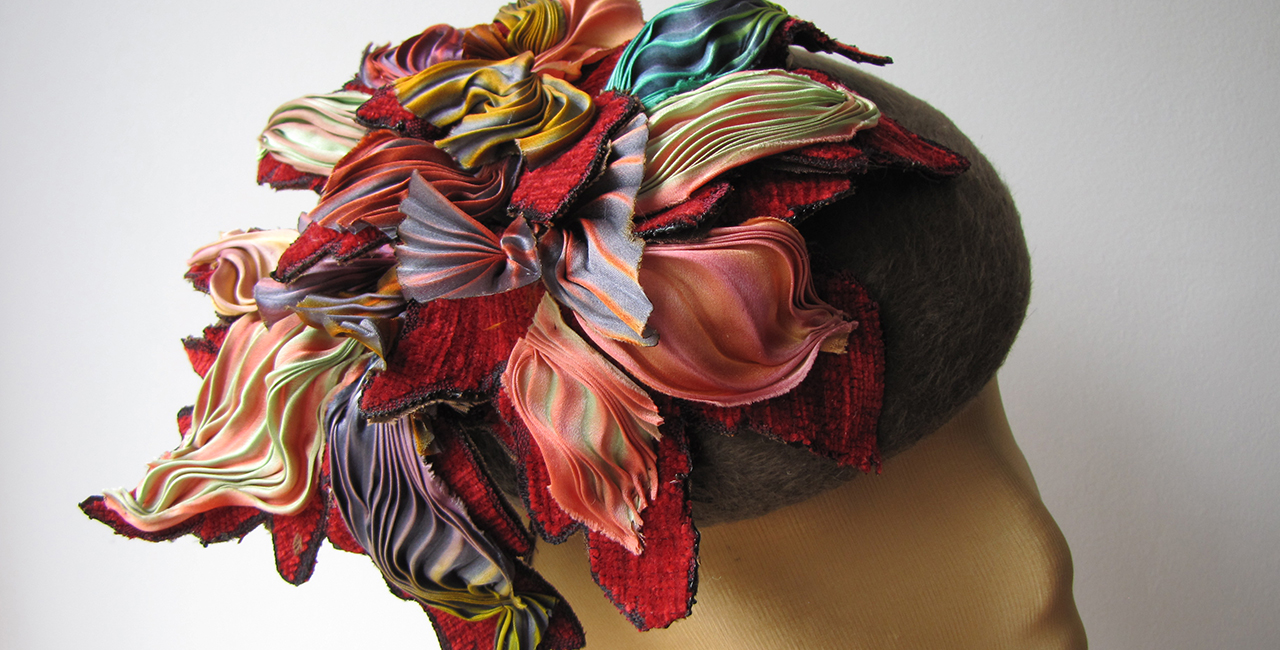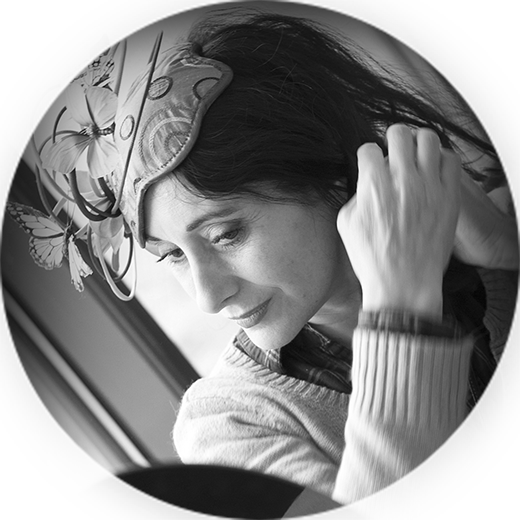 "All her imaginary world takes form when, without previous drawings, instinctively the noble materials are taking shape in her hands and inspires her colours and forms."
Sylvia Martinez
Sylvia Martinez has been immersed since her childhood in the texture, the colours and the form of fabrics. A father tailor and an aunt dressmaker have relayed gestures that transform the gross material in one original creation. She obtains the know-how of creator milliner at the Centre de Formation du Musées des Chapeauz in Chazelle upon Lyon.
Her brand « les Folie's Bibis » is born in 2009. In 2016, Sylvia creates a headpiece worn by HRH the Grande Duchess of Luxembourg. To bring an inexorable elegance and beauty to those wearing them, she creates unique and appropriate pieces thanks to a great dexterity.
All her imaginary world takes form when, without previous drawings, instinctively the noble materials are taking shape in her hands and inspires her colours and forms. She is fascinated by the former elegance, and finds her inspiration in old movies, old fashion books, as well as in forms and colours found in nature.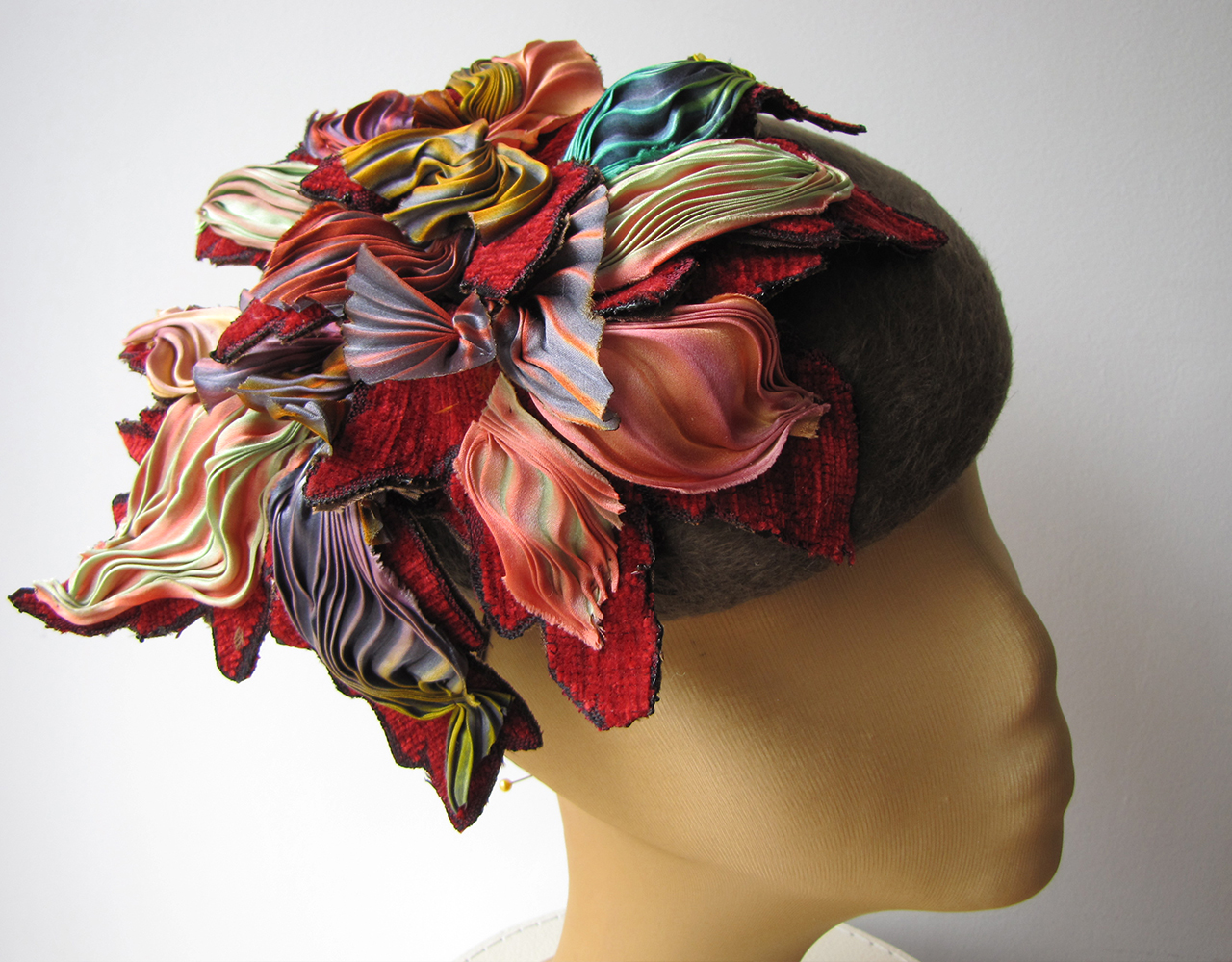 ©Sylvia Martinez Lumière d'automne, 2015, feutre taupé et moulé, feutre velours laitonné et rubans en soie, H 10 x L 28 x l 26 cm, pièce unique