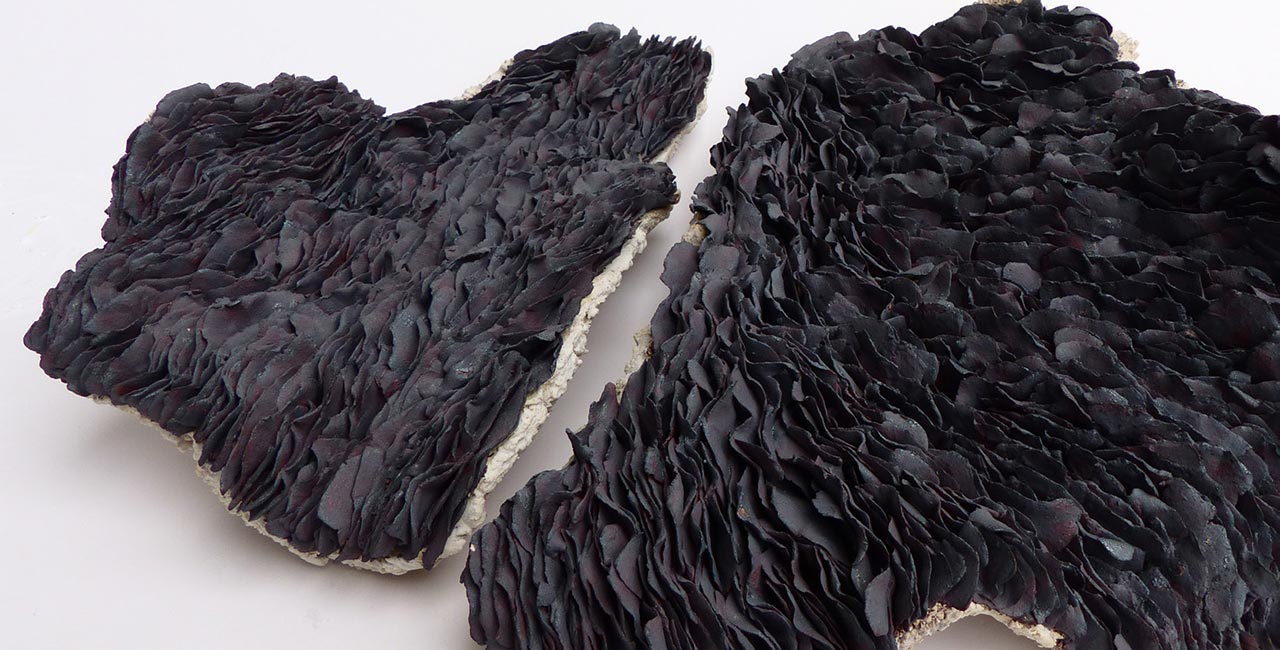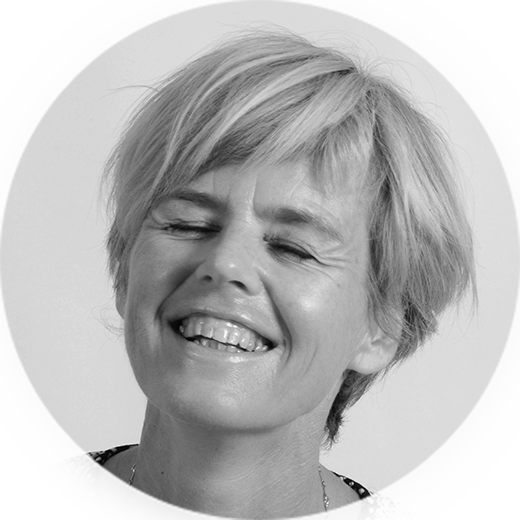 " Each object is created by hand, one by one."
Ellen van der Woude
Ellen van der Woude is a Dutch ceramic artist working and living in Luxembourg. Her creations are unique pieces, all hand made.
Challenging the boundaries of clay and porcelain, she creates delicate, imaginative sculptures reminiscent of sea anemones, sea urchins and corals.
For Ellen, the creation is a process of natural growth. It starts with a vague idea, developing itself over time, mostly unconsciously, inspired by visual impressions of nature, travels, and different materials. Each object has its own texture and is decorated with small elements, all made individually by hand. Through careful manipulating techniques, like changing the size and direction of those elements, the use of materials such as engobes and oxide make the works look organic and natural, as if alive. Never perfect, because even in nature not all is perfect.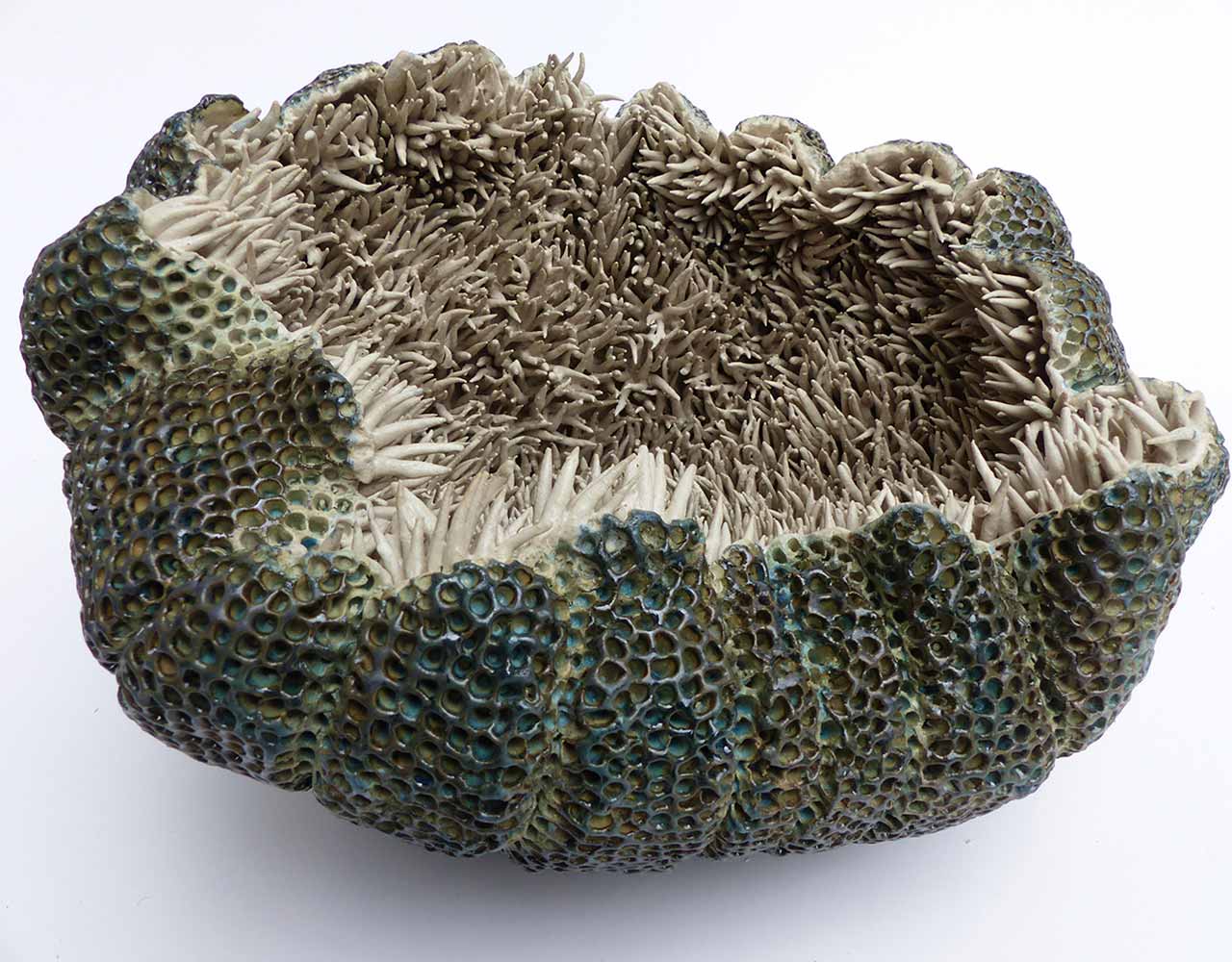 PHOTO: © Ellen van der Woude A Prickly Package, 2016, grès, oxydes, pigment, engobe, H 20 x Ø 37cm, pièce unique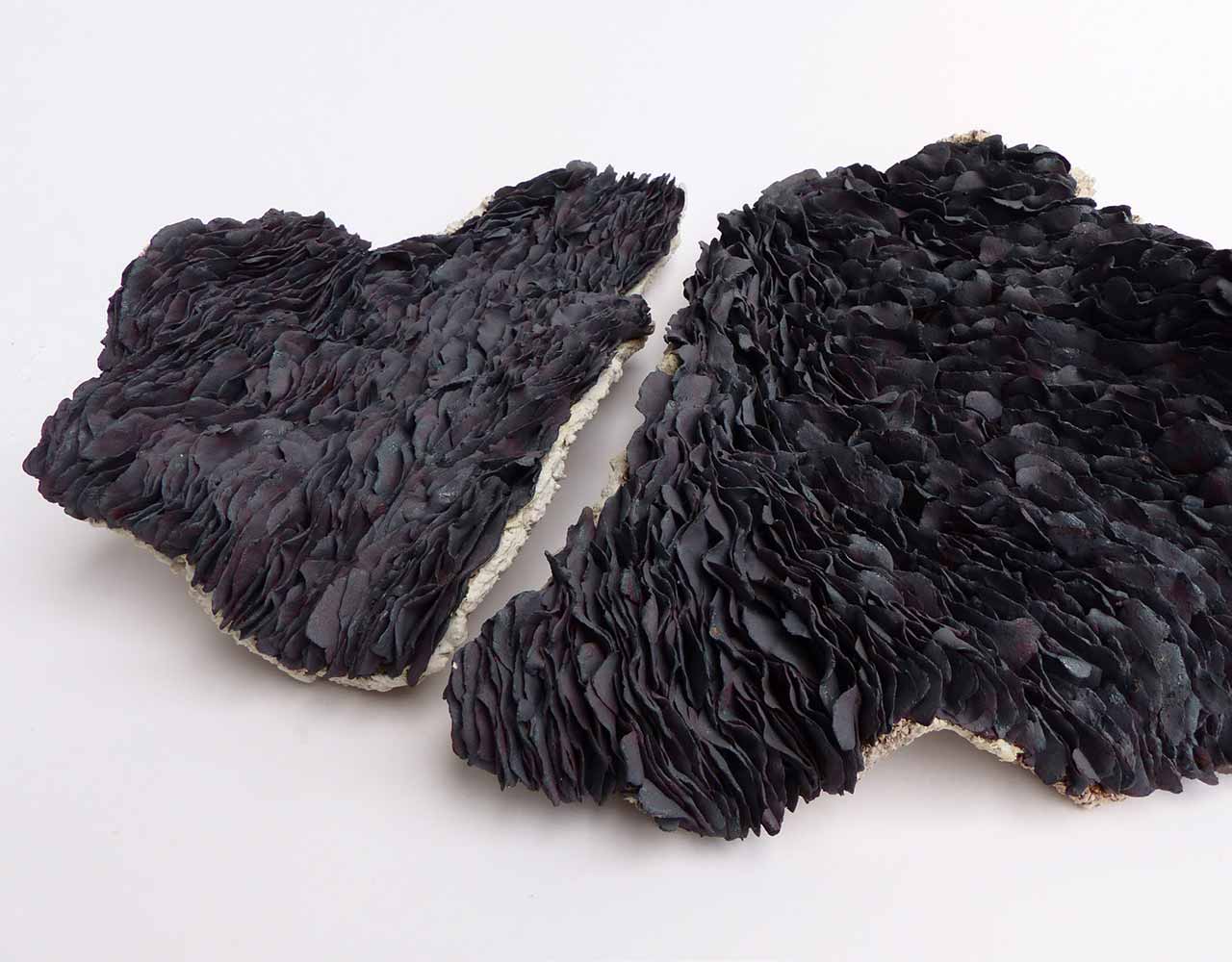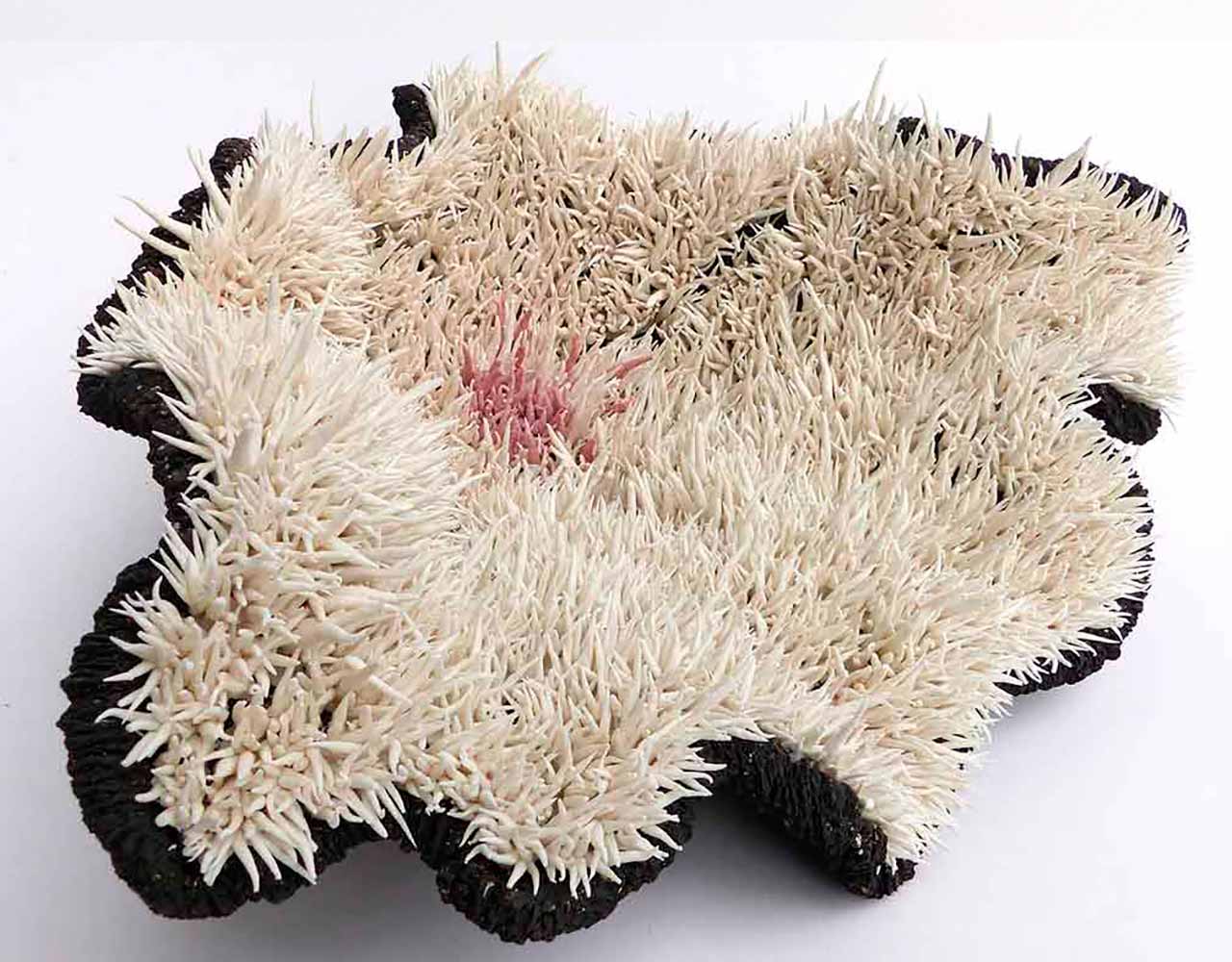 Vulnerability Grés et porcelaine – 48 x 38 x H17 cm – Pièce unique 2017 © Ellen van der Woude