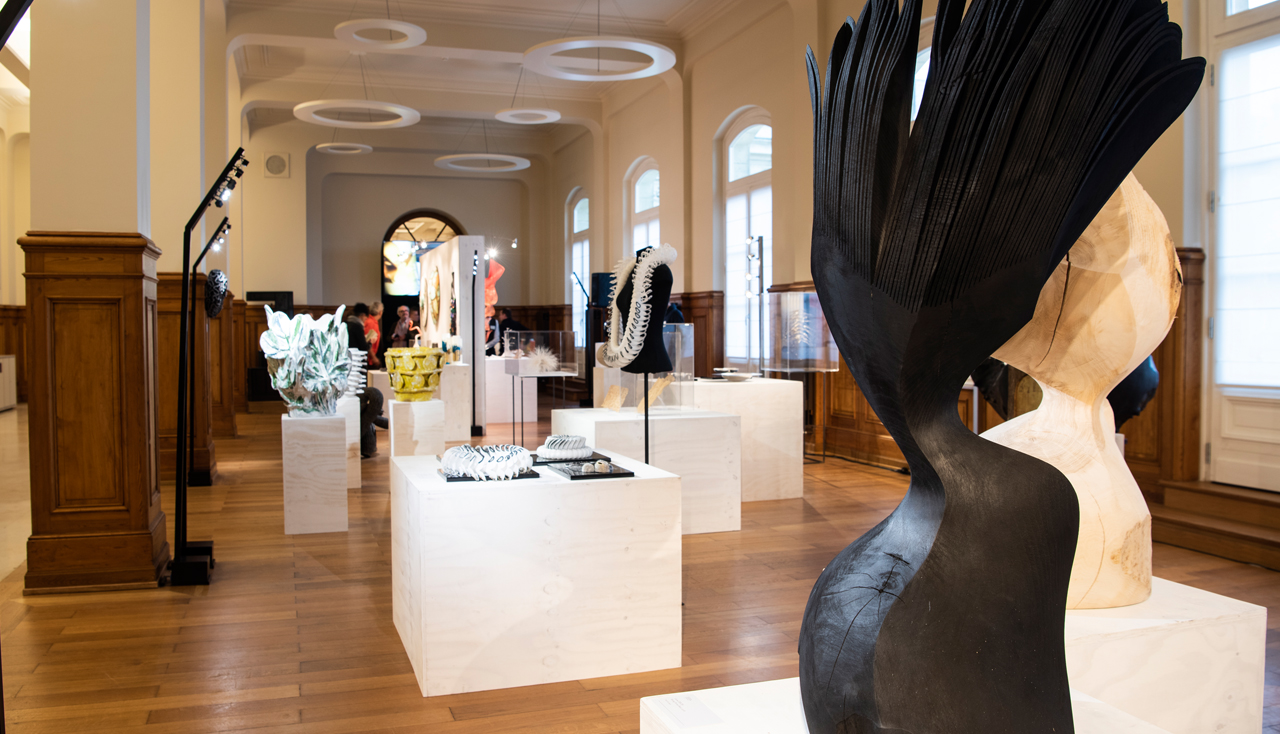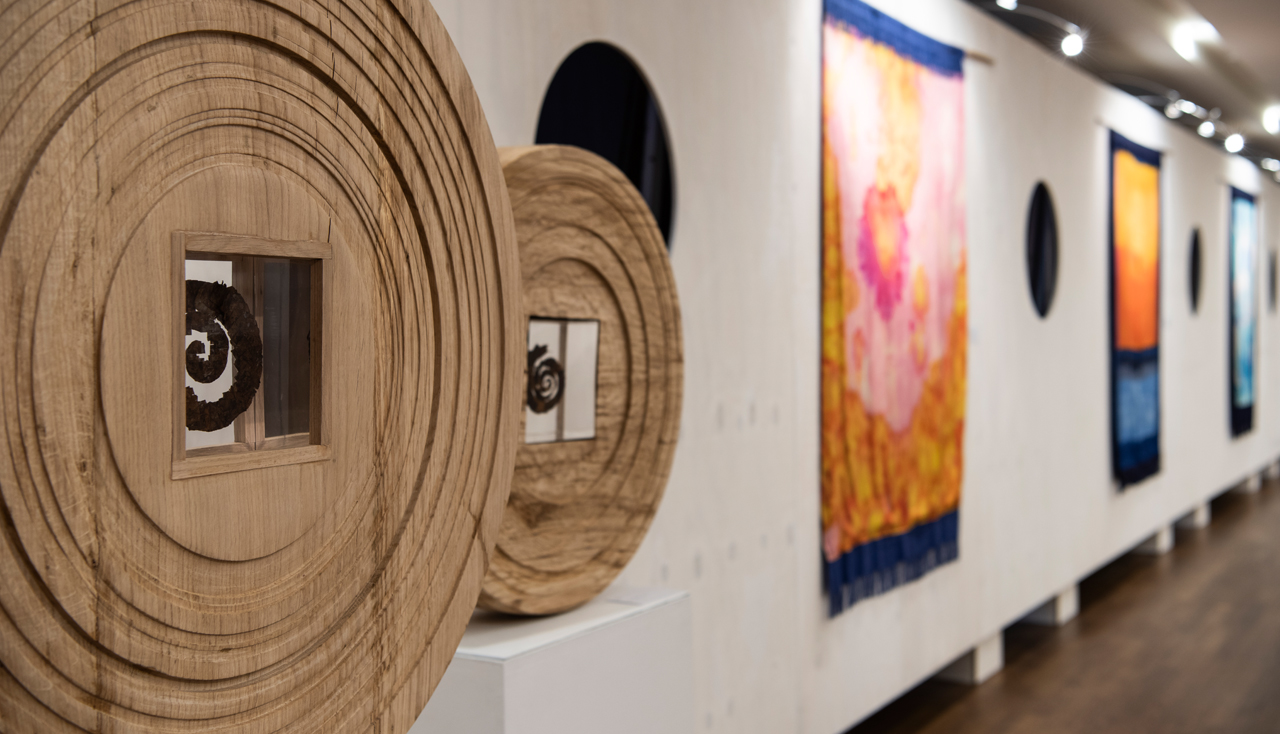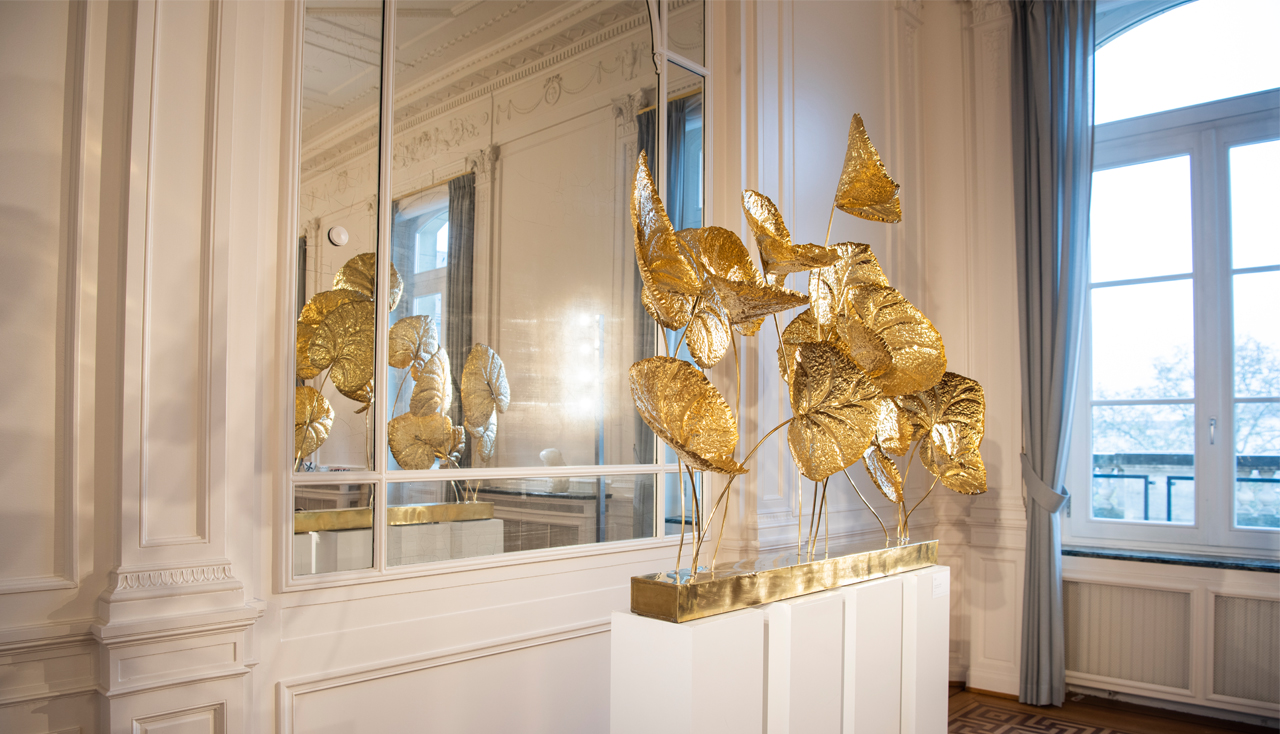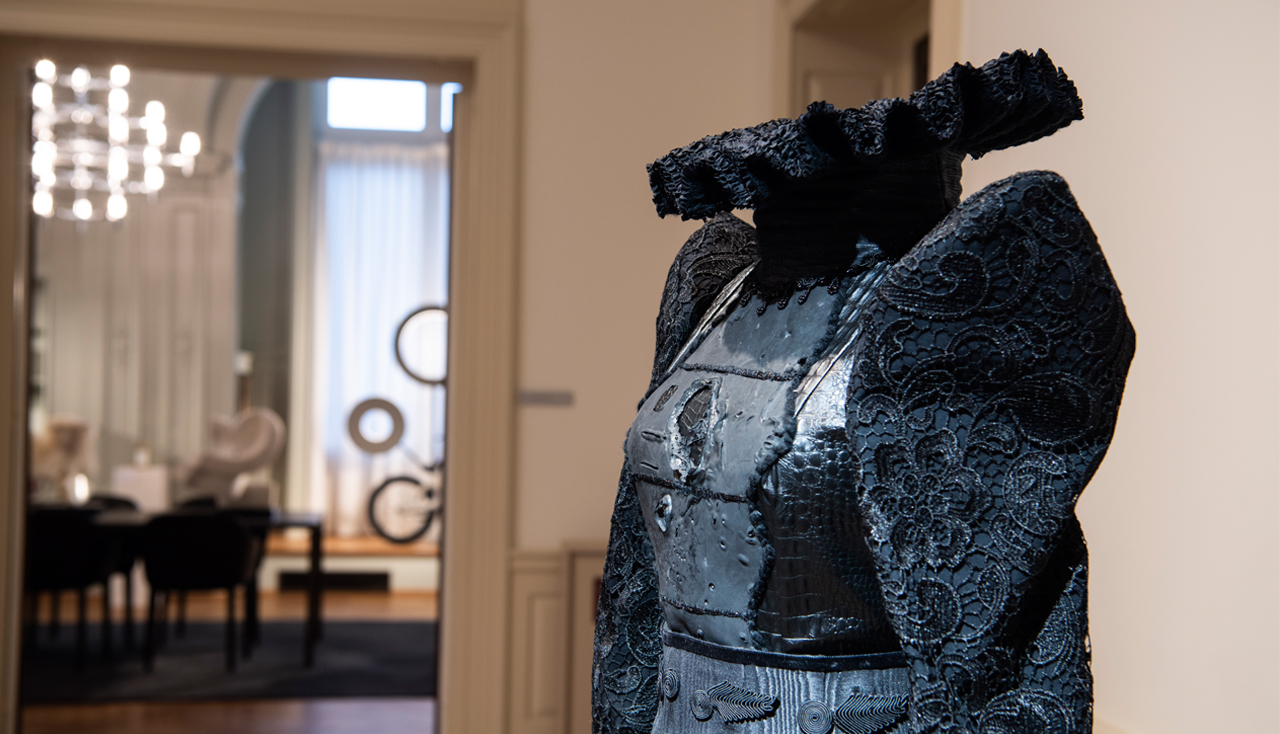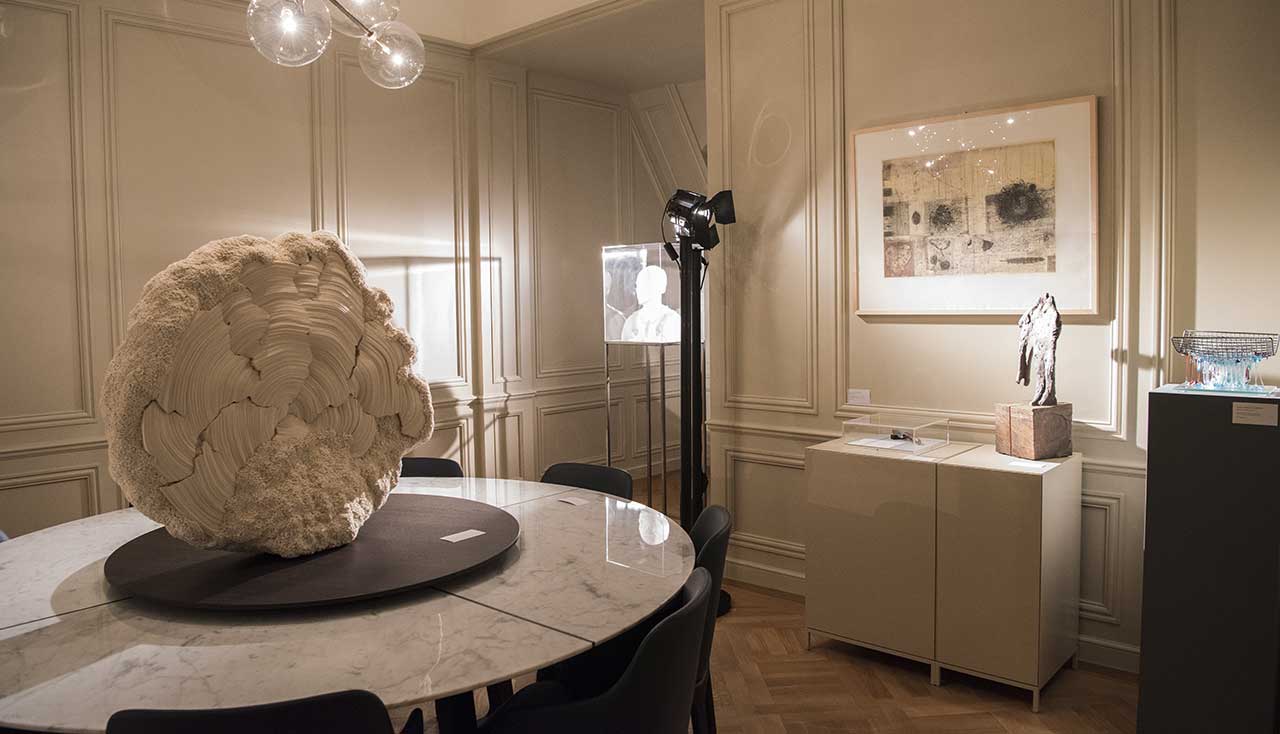 The Fine Contemporary Craft Biennale
Edition 2021 - " Viv(r) la matière " / " Living the material "
The Luxembourgish Biennale 'De Mains de Maîtres' aims to offer the widest representation of what constitutes crafts today, a universe at the crossroads of contemporary art and craftsmanship, which draws its vitality and modernity from the transmission of the gesture and the perpetual search for innovation.
Following the unprecedented success of the first exhibition "De Mains De Maîtres" in December 2016, TRH Prince Guillaume and Princess Stephanie decided to continue their action in favour of the artisans and creators of art of Luxembourg. Therefore the exceptional event "De Mains de Maîtres" became the Biennale "De Mains De Maîtres".

To elicit exciting works and to spread internationally the spirit of 'De Mains de Maîtres', Jean-Marc Dimanche, curator of the exhibition, has chosen for the 2021 edition the theme 'Living the material' in order to see the birth of new and amazing creations.