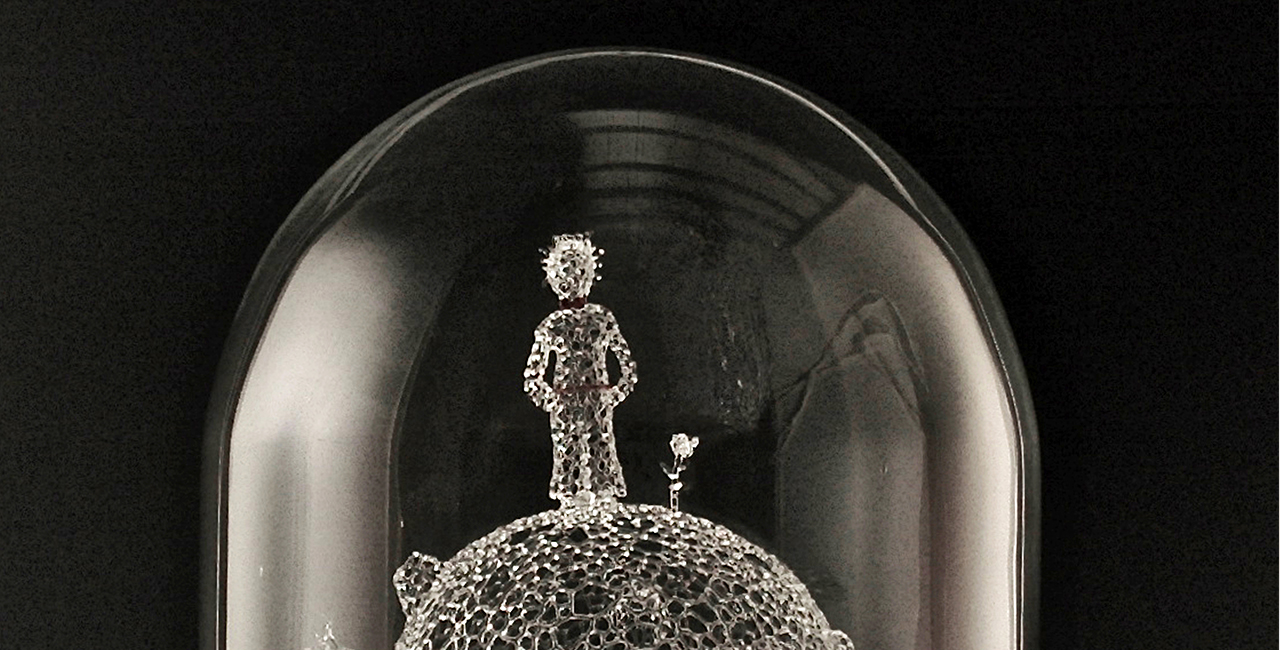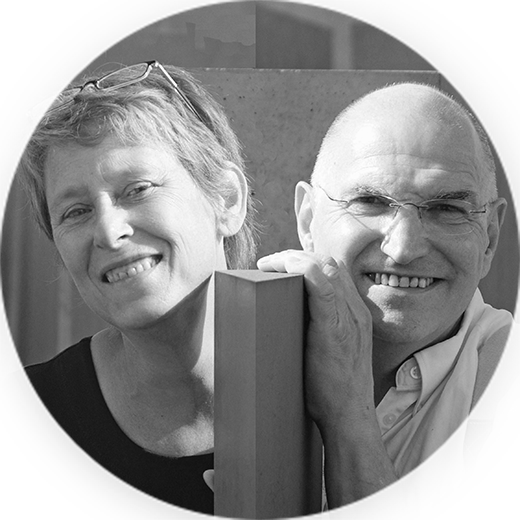 "Their sculptures looking like glass lace represent for them the immateriality of the breath, the elegant gesture that conveys the richness and deepness of feelings shared with us."
Anne-Claude Jeitz & Alain Calliste
Anne-Claude Jeitz, born in Esch-sur-Alzette, has been active as an independent artist since 1987, and Alain Calliste, her self-taught husband, born in Willemstadt in France and living in Luxembourg since 2011, has been working together on glass for 13 years in their respective workshops. Anne-Claude Jeitz has long chosen glass as an artistic medium to offer and share her sharp, tender and generous look at things and people.
The two designers use with perfect mastery the different glass working techniques, including spinning, with which they create incredible organic structures, aerial and transparent meshes, pure moments of finely woven poetry. According to them, these glass lace-like sculptures represent the immateriality of the breath, the elegant gesture that best reflects the richness and depth of the feelings they offer to share.
A world of poetry in the heart of the absurd.
The universe populated by all our excess, all our extremes, sets the tone for Anne Claude and Alain's dreamlike landscapes. They have always been inspired by a world where the infinitely small coexists with the disproportionate size of a world in total contradiction with the song of the bird, the dandelion flower or philosophical fables. Glass sculptures between transparency and fragility reflect this contradiction of the ephemeral nature of our human condition.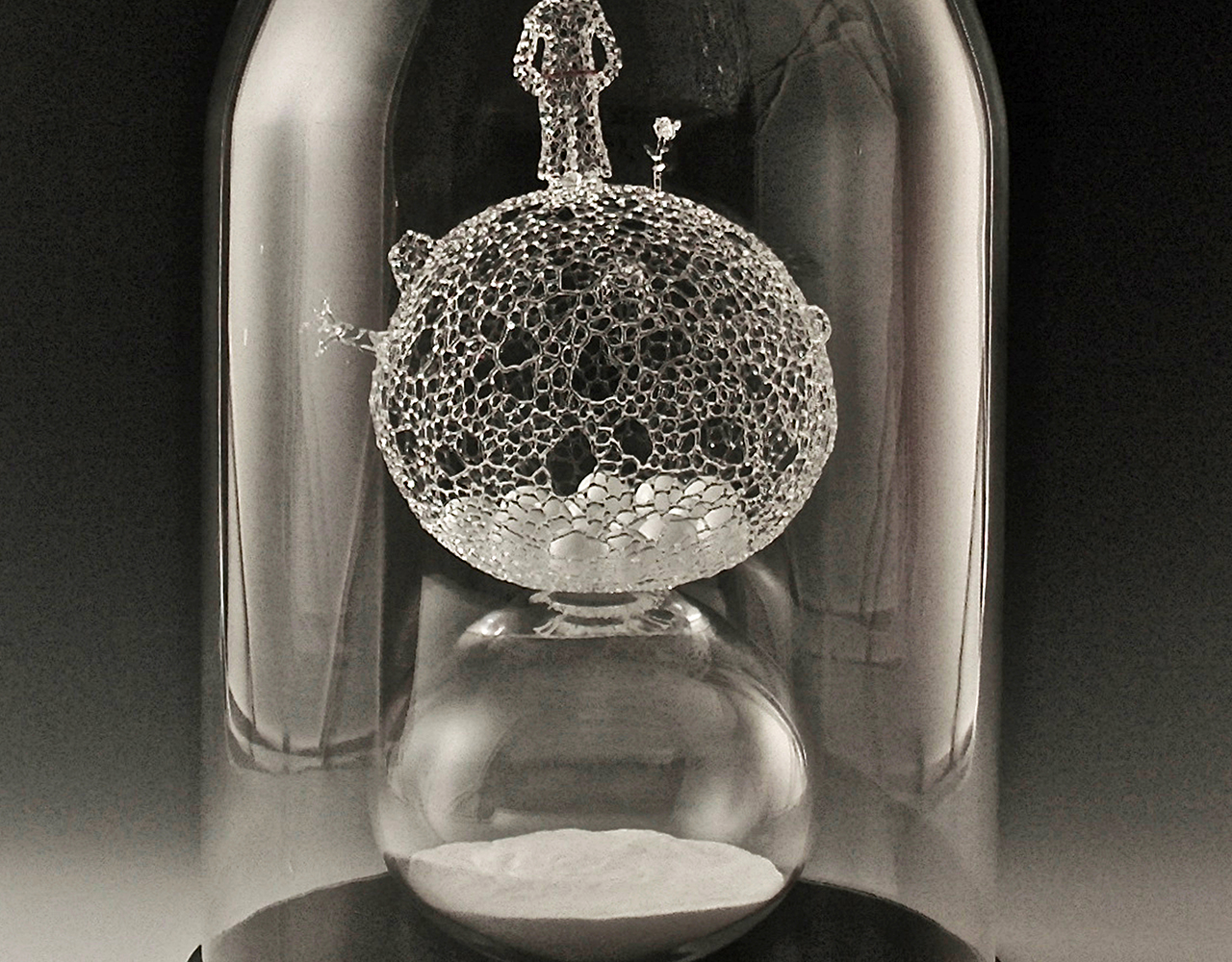 PHOTO: © Jeitz/Calliste Out of time, 2010, verre étiré filé, H 50 x L 30cm, pièce unique