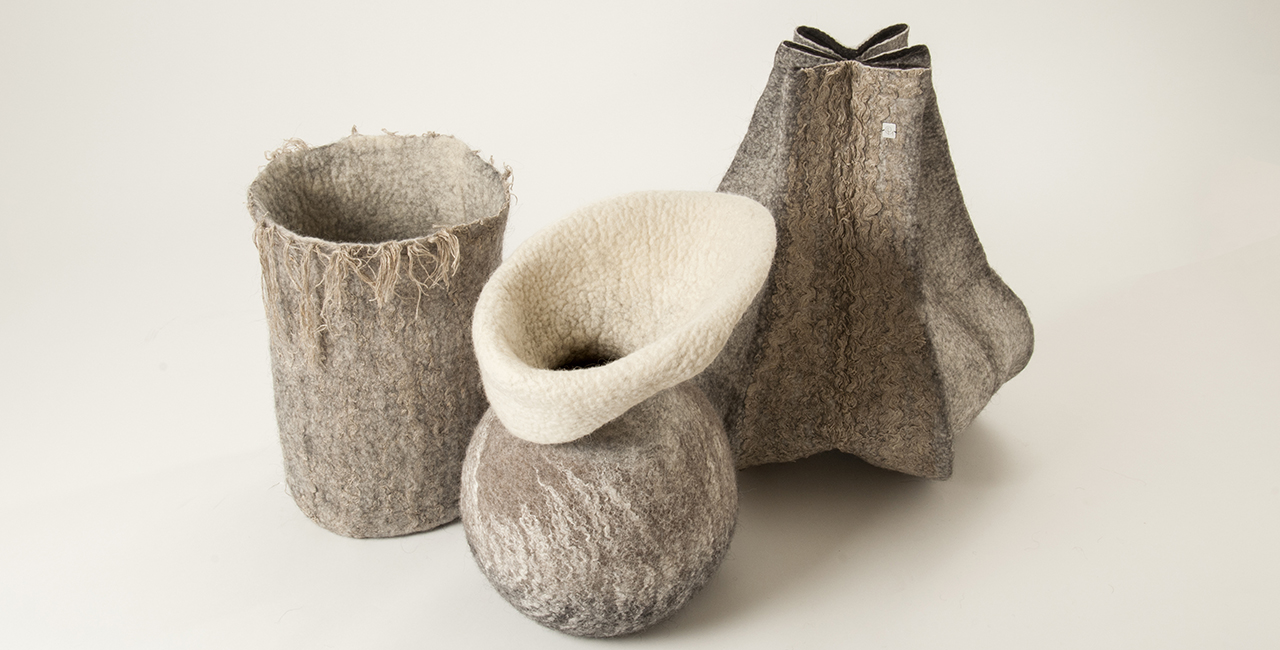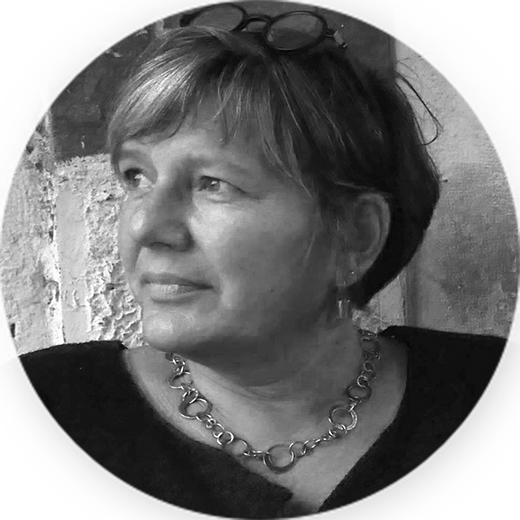 "Carine transforms wool together with noble fabrics such as silk or flax in order to create unique pieces."
Carine Mertes
Carine Mertes, felt designer, is born in Luxemburg in 1964 where she lives and works in her studio of Boudersberg in Dudelange. She follows in Germany a course specialised in textile, her passion since childhood, and finishes with a certificate in felt design.
She transforms wool together with noble fabrics such as silk or flax in order to create unique pieces. From simple tools, water and soap, arise decorative objects, vases, cushions or blankets, but also fashion accessories even clothes.
The dye of wool and fabrics is hand made. The vegetal dye is for her another challenge: the wool varies from the fines to the grossest fibre and will depend on the use of the final product. To reply to retractable criteria, where animal treatment is made in respect of human beings, she brings her wool for trustable source.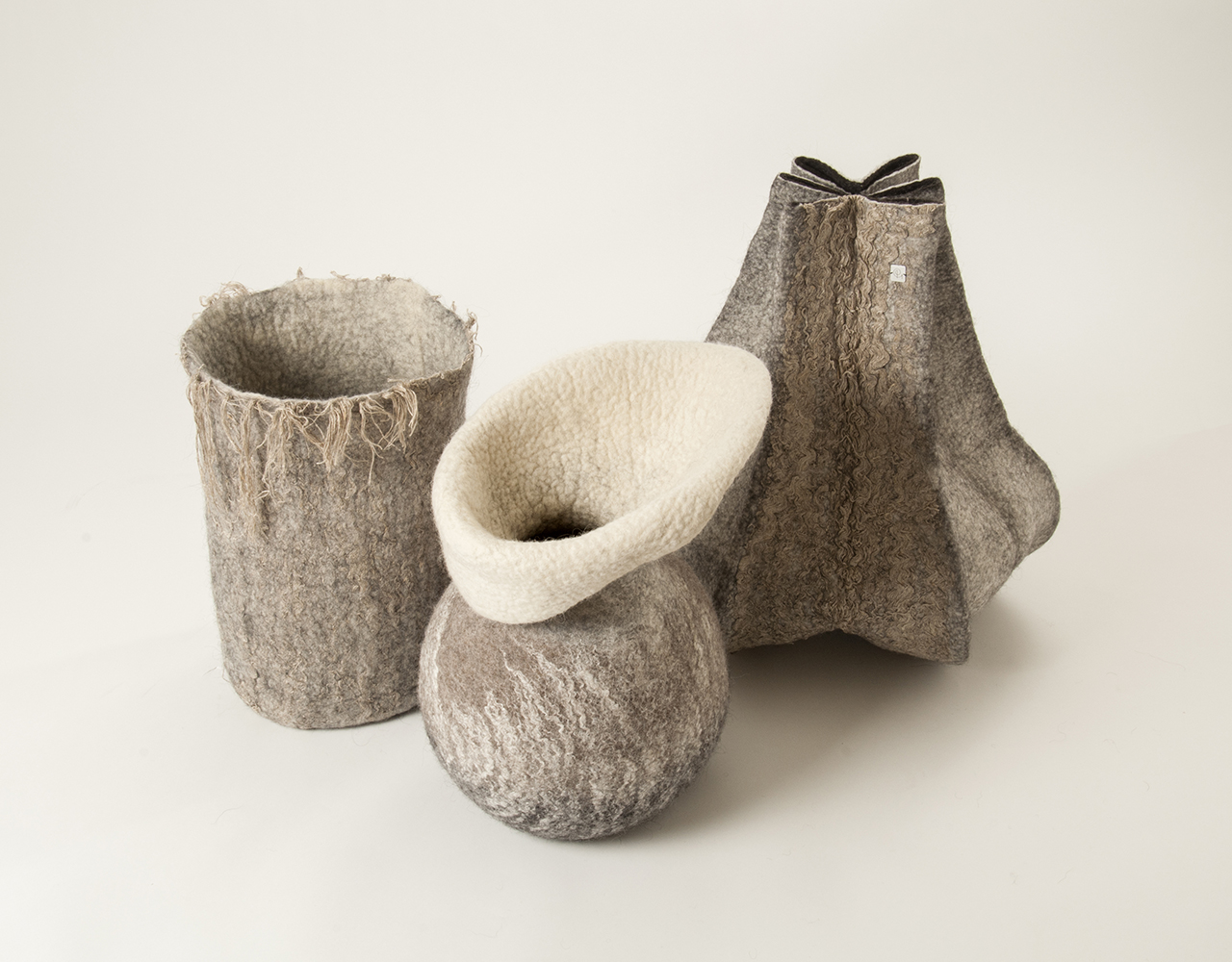 PHOTO: ©BCEE - Flavie Hengen Pots, laine de mouton des Alpes et des Andes, f ibres de lin naturel et de lin blanchi, laine feutrée sans couture, H 36, 41 et 56 cm, pièces uniques