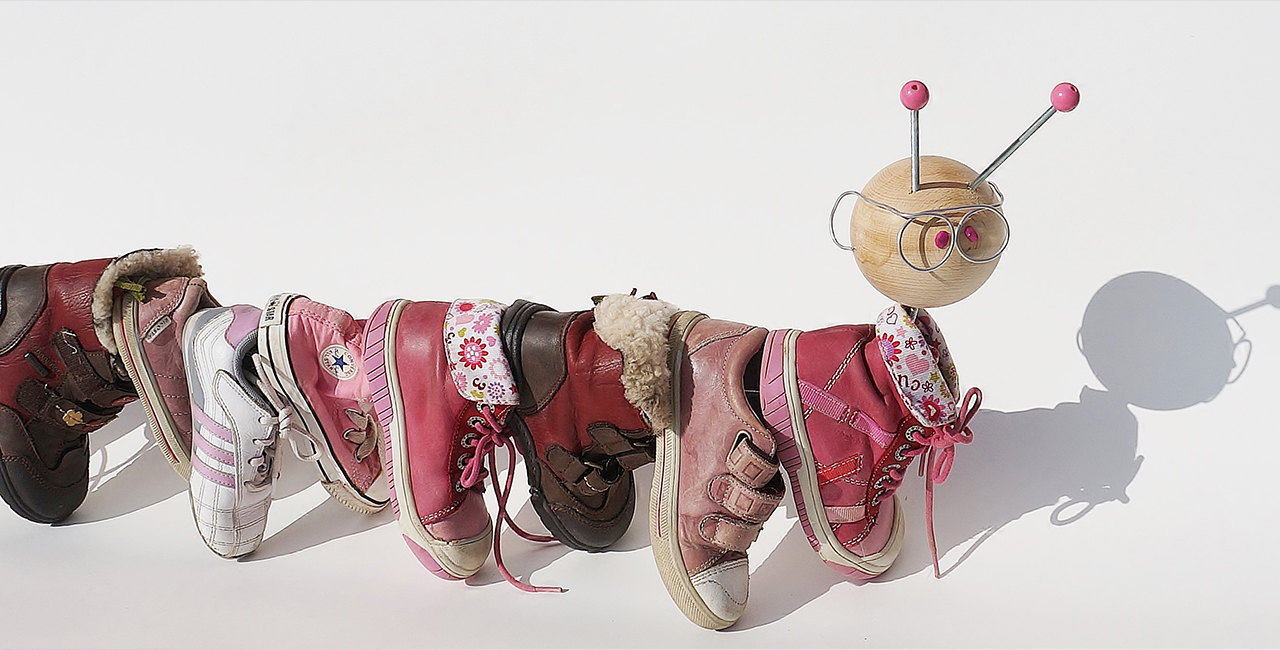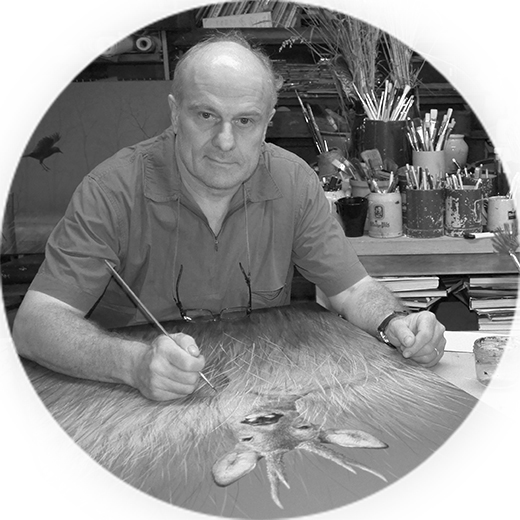 "His unique wish: to share his true passion for nature and his inhabitants."
Christophe Poissonnier
Christophe Poissonnier, born in 1961 in Roubaix, in France, spends all his childhood close to the Belgian border. After studying visual communication in Belgium, he moves to work in Luxembourg.
Passionate by nature and animals, he paints and participates from time to time to exhibitions. In 2004, following cancer, he decides to quit his job as artistic director in a big printing house to make his dream come true and becomes an animal painter.
Today he diversifies his art in the field of caricature but also sculpture, giving life to old objects in particular old shoes that he transforms in animals. His unique wish: to share his true passion for nature and his inhabitants.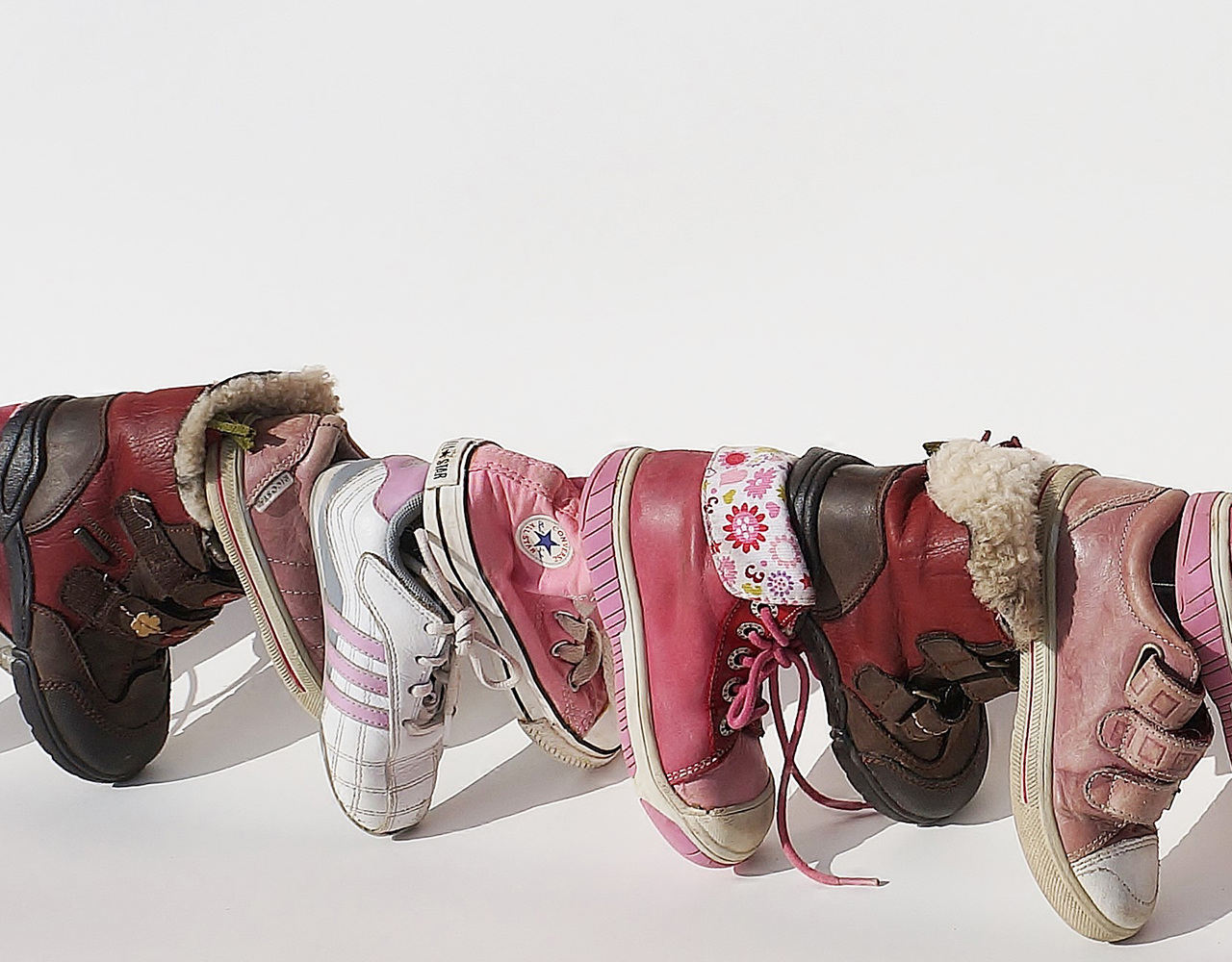 PHOTO: ©Christophe Poissonnier Le mille-pattes, 2016, vieilles chaussures d'enfants, tige métallique et boule de bois, H 30 x L 9 5 x l 2 0 cm, pièce unique