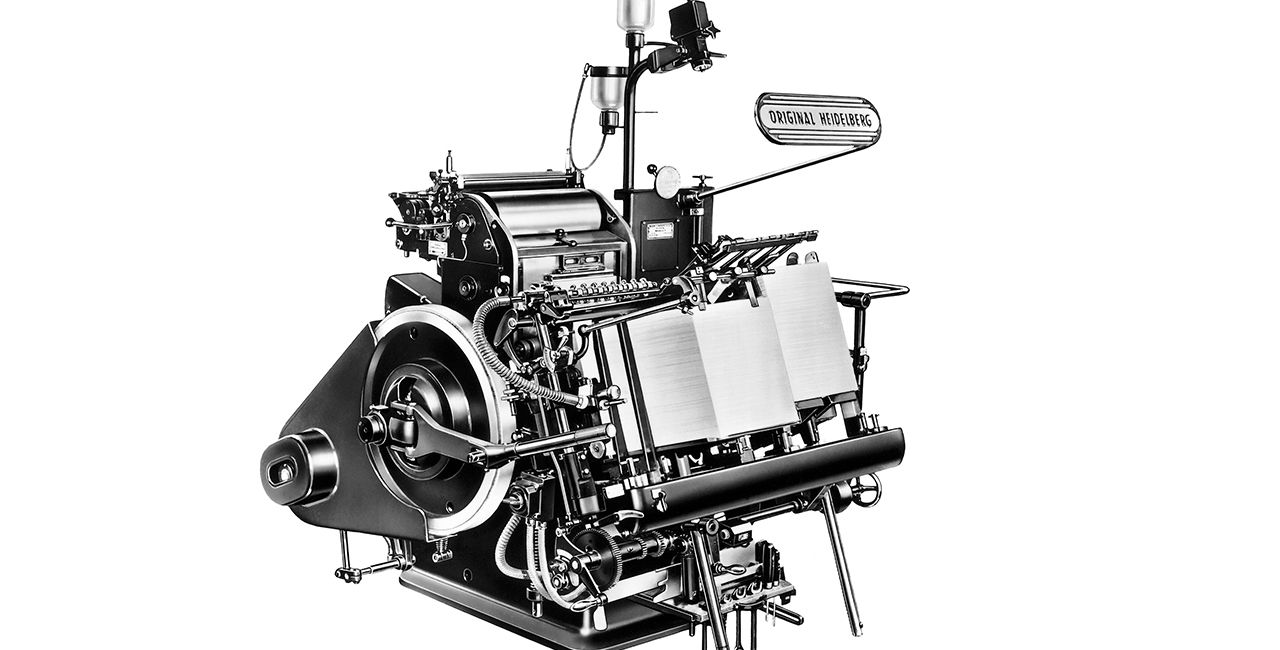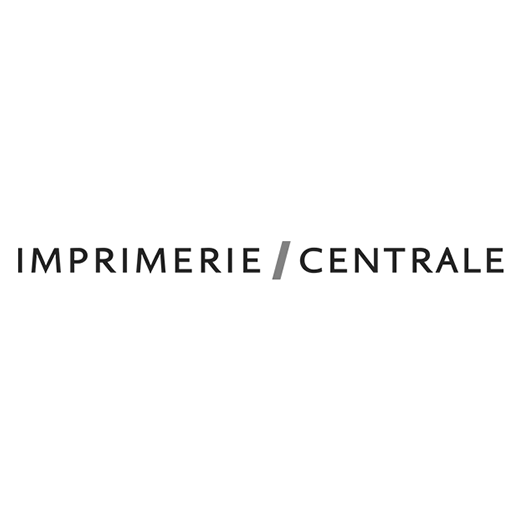 "Thierry Lutz created especially for this exhibition a limited set of folders containing four sheets printed following the old printing procedures."
Imprimerie Centrale
Native from Grevenmacher (Moselle) and created in 1961, the Imprimerie Centrale settles in the neighbourhood of Hollerich Station in Luxembourg City. Printer of newspapers, the Inprimerie Centrale quickly became supplier of the European Institutions and the United Nations.
L'imprimerie Centrale is today a production and printing platform that offers a large range of services in offset and digital printing, in finish and in the field of electronic publication: multilingual production (more than 30 languages are daily treated: translation, reading-correcting, etc.), cross-media publication XML, development of personalised solutions for automatic layout…
At the occasion of the exhibition, the Imprimerie Centrale presents an Heidelberg printing press from the beginning of the 60's that was used nearly by all printers in Europe and allowed to make printings from different supports; wood, lino, lead, etc. Its manipulation requires still todays the hands of master, i.e. the know-how of real craftsman.
Thierry Lutz, artist painter and art professor at the Lycée d'Esch /Alzette, created especially for this exhibition a limited set of folders containing four sheets printed following the old printing procedures: engraving, serigraphy, personalised printing with colours, printed on an old Heidelberg press. These sheets, printed by the craftsman of the Imprimerie Centrale will be numbered and signed by the artist.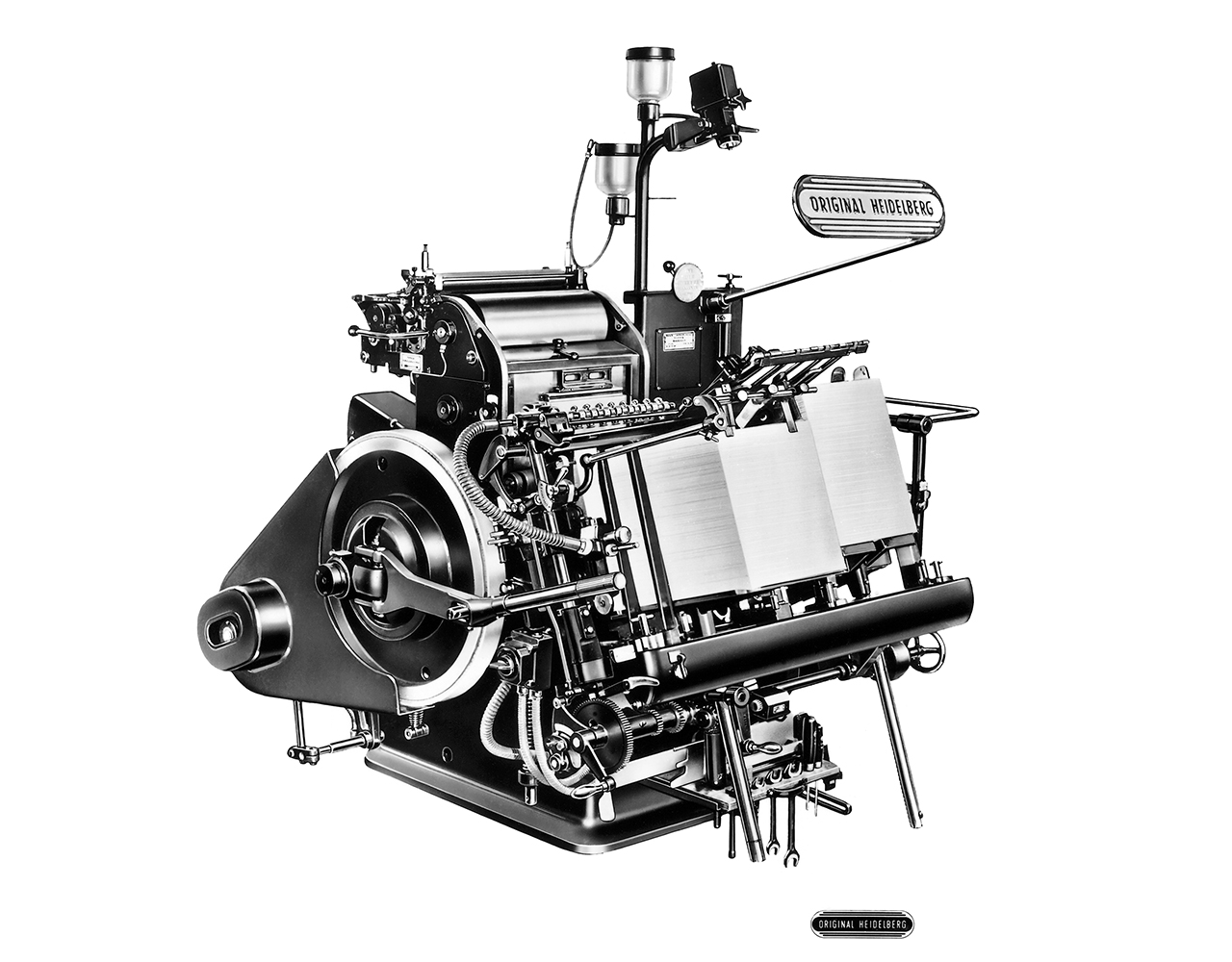 PHOTO: © imprimerie centrale Heidelger presse à platine automatique, 1960, vitesse d'impression 5.000 feuilles/ heure