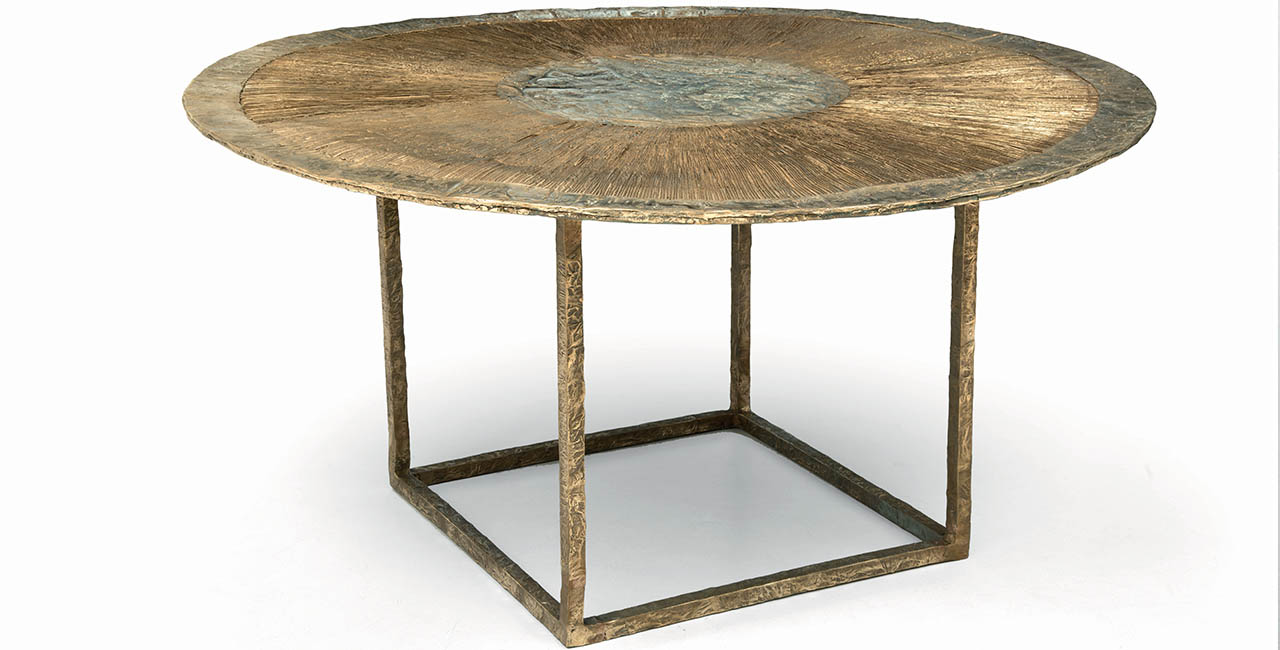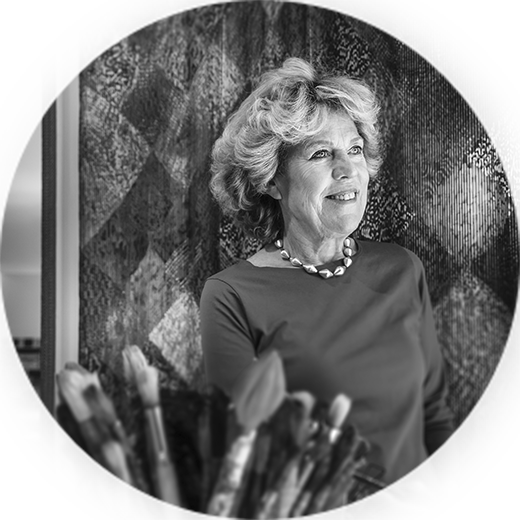 " Isabelle, adept of the Nabis movement, has not finished to amaze us."
Isabelle de Borchgrave
After the retrospective of her paper costumes at the Fine Arts Museums of San Francisco in 2011, Isabelle de Borchgrave decides to return to painting while continuing her work on paper. Her recent exhibitions present her new large pleated work inspired from Orient and Brazil, as well as her first bronze sculptures.
The infinitely light meets today the infinitely heavy, in a waltz of always incredible colours.
Her numerous travels inspire her a mix of genders and cultures while keeping an astonishing evolution in her work. Isabelle, adept of the Nabis movement, has not finished to amaze us. She explores gardens with bronze sculptures and invades living rooms with her chandeliers, her lamps and her pleated objects in paper. She re-thinks a world that flies around her like a dream.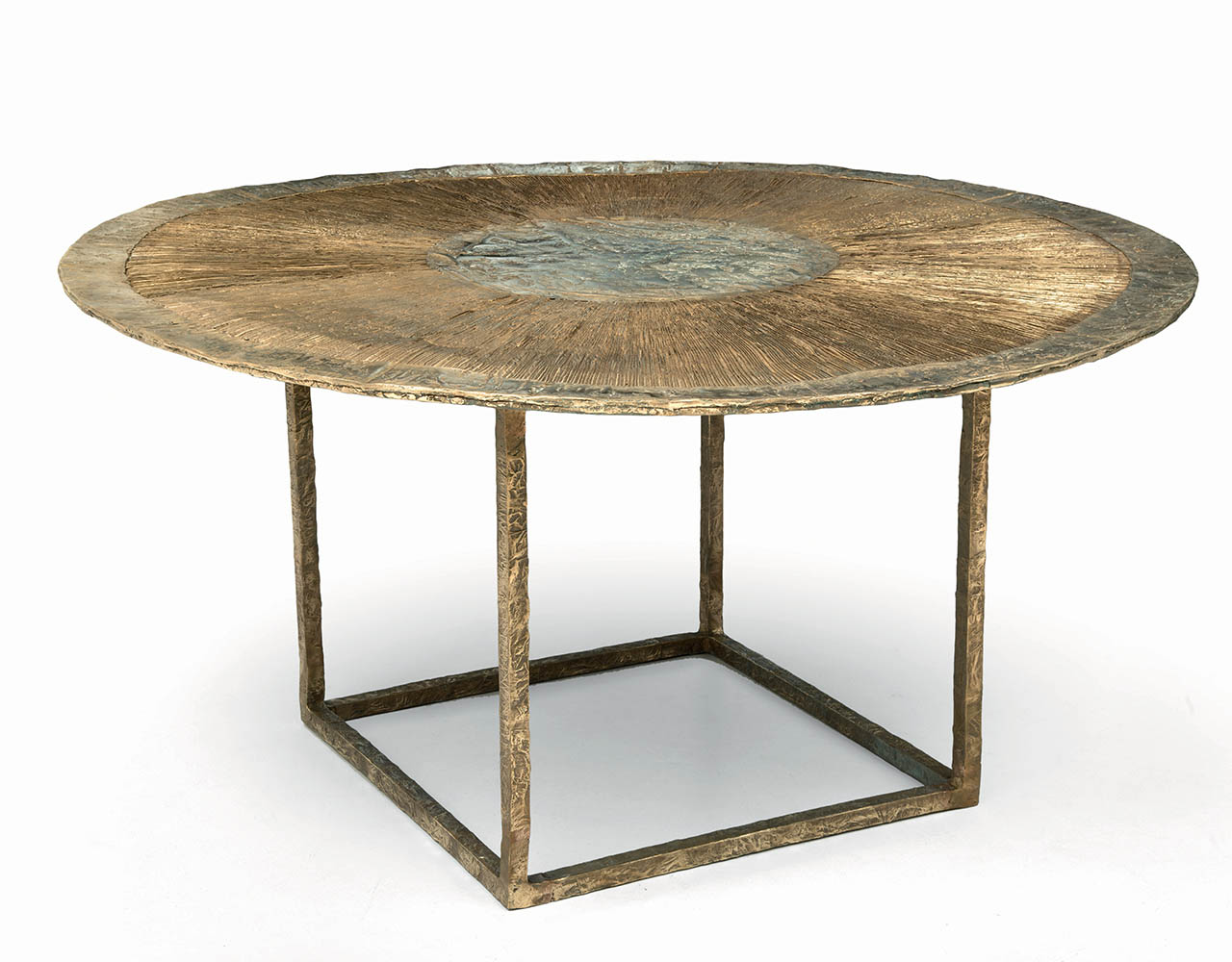 PHOTO: ©Alain Speltdoorn Table en Bronze, 2015, H 72 x Ø 140 c, pièce unique