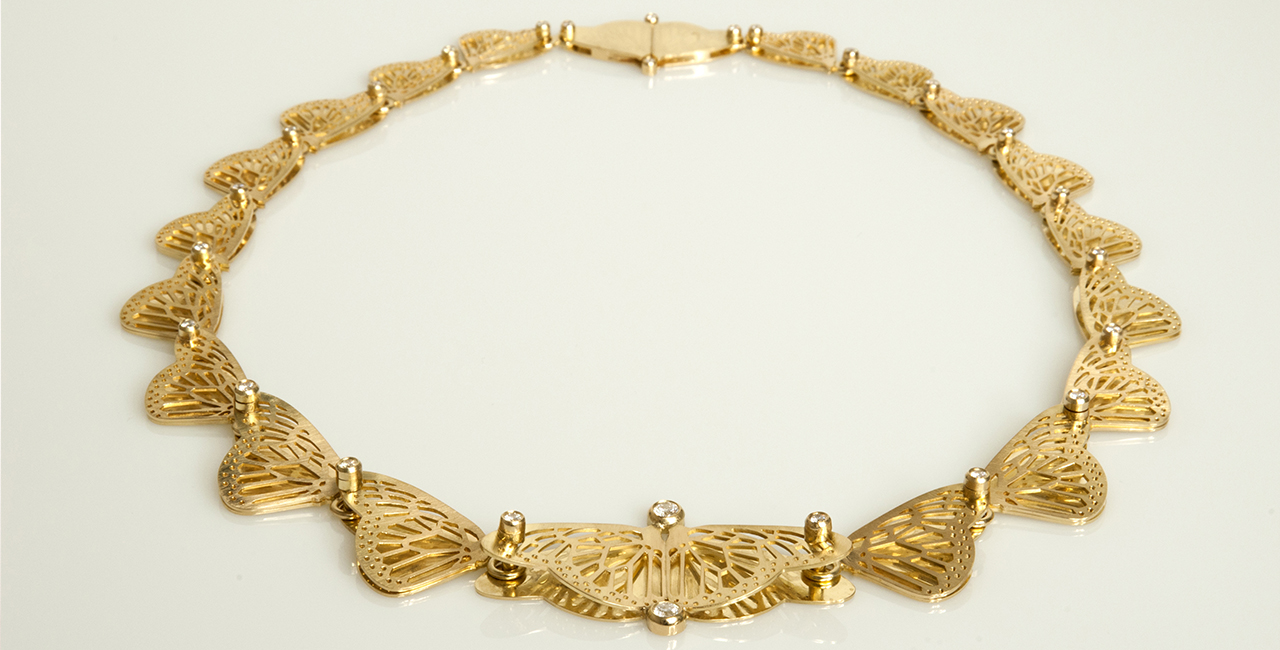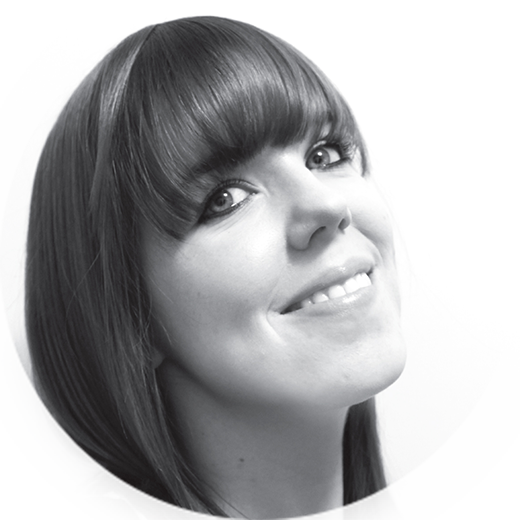 "Romy in her own workshop gives freedom to her talent and creativity."
Romy Collé
Romy Collé has been master goldsmith since 2004.Born in Luxembourg, she puts a lot of importance on technical perfection and modern design with a certain extra.
The jewelry designer finds her inspiration in nature, so insects such as butterflies and beetles play a big role in her creations.But also geometric shapes and simple patterns characterize her creations.
Her handmade jewels are a statement of elegance and lightness, which underline the beauty of the carrier of her creations.
Romy uses only noble materials, such as white, yellow or red gold, diamonds, precious stones and pearls. You can also visit her workshop in a private atmosphere to share your desires and ideas.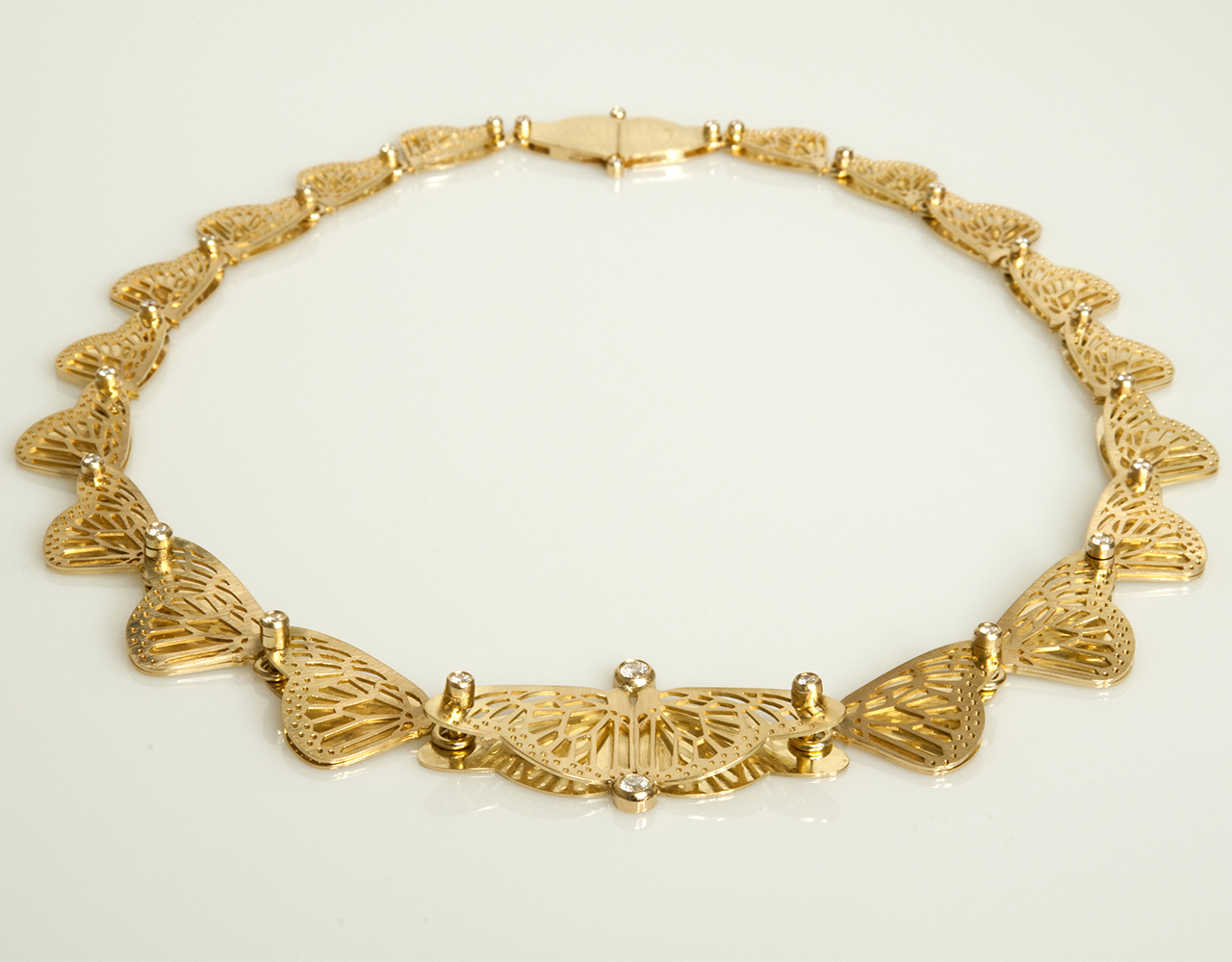 PHOTO: ©BCEE - Flavie Hengen Masterpiece Butterfly Necklace, 2014, 750 Or jaune 750 et diamants total 0,94ct, scié à la main et corrodé à l 'acide, L 44 x l 4 4 cm, pièce unique