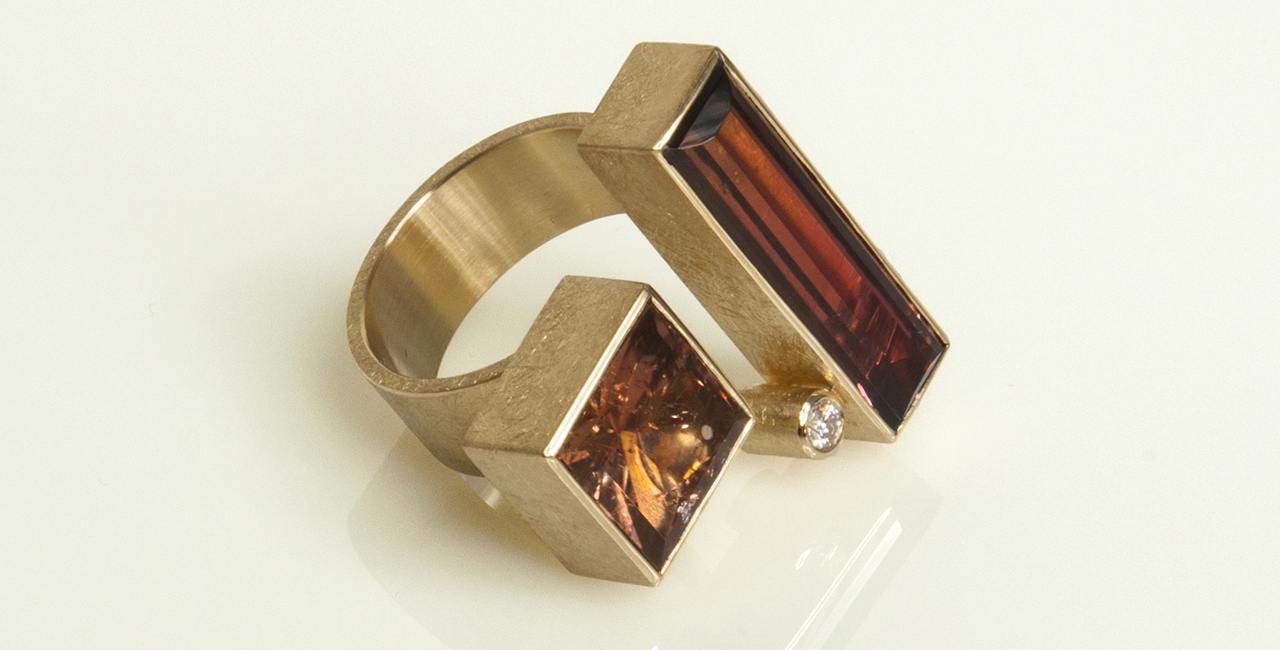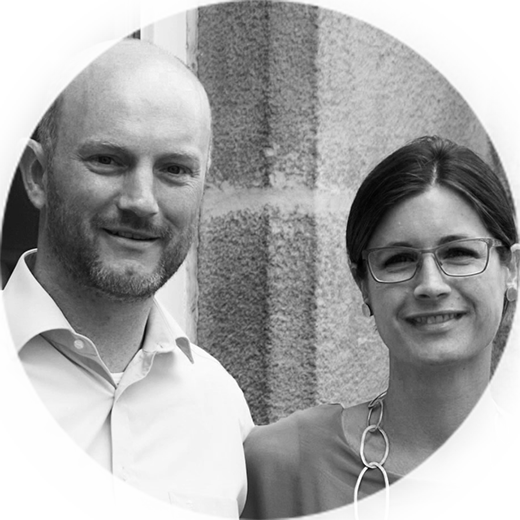 "Franziska et Serge shape unique jewels, of the finest quality, a clear design and perfect highlight of the gemstones."
Serge & Franziska Goedert
Franziska et Serge Goedert, born in Luxembourg in 1979 and 1975, are designers of jewellery. They met in Idar-Oberstein (Germany) during their studies in jewellery. In this privileged environment, they develop a passion for gemstones of exceptional colours and cuts. Following such, they study Gemmology and decide to open together their store and their workshop in 2002 in the heart of the old town of Luxembourg.
Franziska et Serge, graduated designers, shape unique jewels, of the finest quality, a clear design and perfect highlight of the gemstones.
The precious stones of sparkling colours and cuts are their inspiration to create unique ornaments of subtle shades and magnificent forms.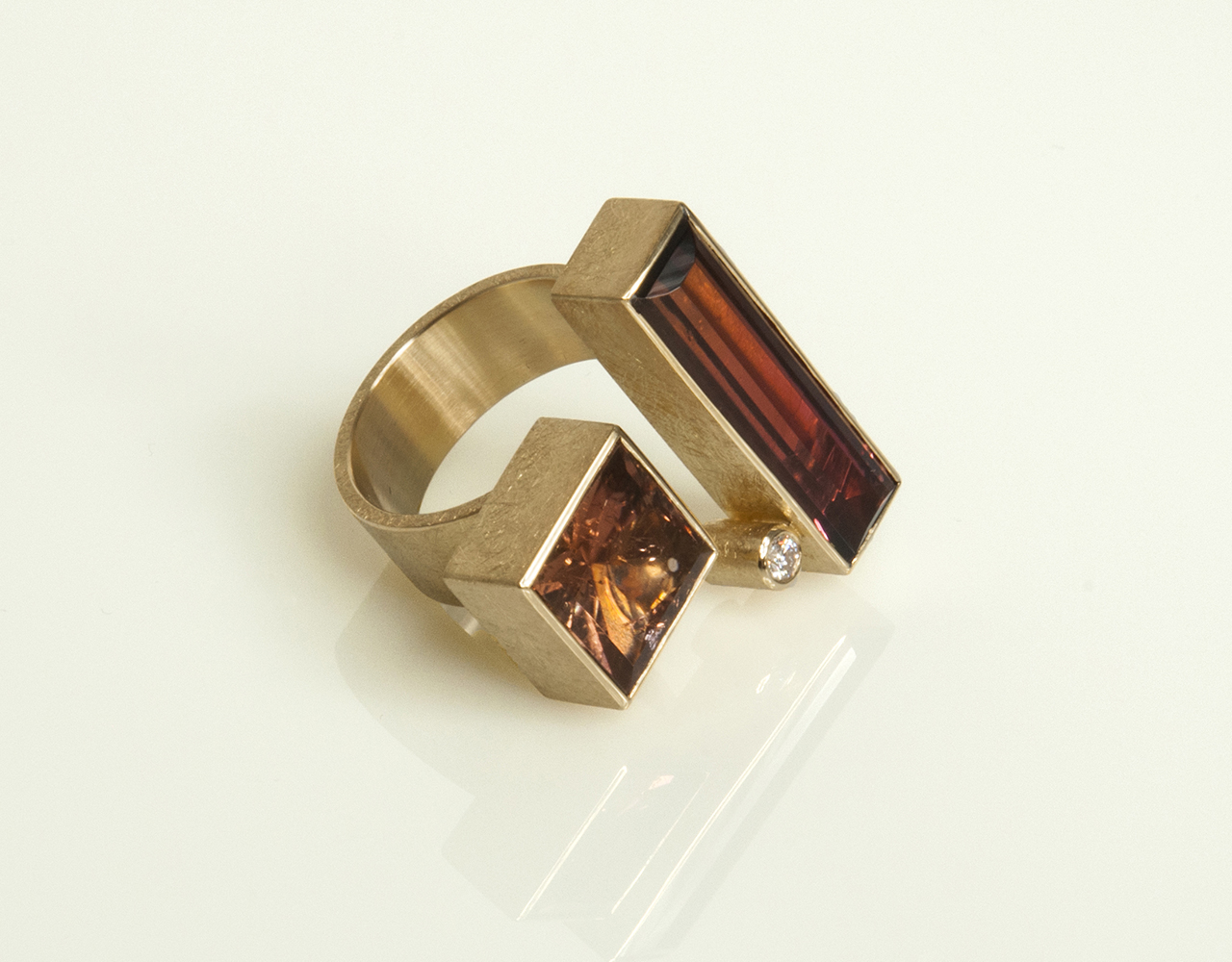 PHOTO: ©BCEE - Flavie Hengen Indian Summer, 2015, Or jaune 18 kt, 2 tourmalines 6, 08 ct et diamant 0,10 ct, H 26,3 x L 27,5 x l 25,5 cm, pièce unique