Autumn Impressions - De Mains De Maîtres in Paris
08/09/2021
Announcing the 3rd edition of the Biennale De Mains De Maitres "Viv(r)e la matière" from 20th to 28th November, a dozen Luxembourg craftsmen and creators are taking over the lounges and garden of the residence of the Ambassador of the Grand Duchy of Luxembourg in France, offering us the chance to discover a selection of their most recent works.
A journey through materials that brings together metal, wood, glass, textiles, felt and ceramics in an original way, while allowing us to visit this magnificent 19th century residence, a reception area that is rarely accessible to the public.
A beautiful way to celebrate the Grand Duchy's arts and crafts on its own territory in Paris.
Inaugurated on the occasion of the opening of Art Paris in the spaces of the ephemeral Grand Palais, next to the Residence, this event of unprecedented format will only be open to the public on the occasion of private visits. It will continue until the onset of winter, intersecting with the Journée du Patrimone (September 18th & 19th), the Week of Foreign Cultures (September 26th) and ending with the new Ex Paris fair, which will open its first edition at the ephemeral Grand Palais on November 27th.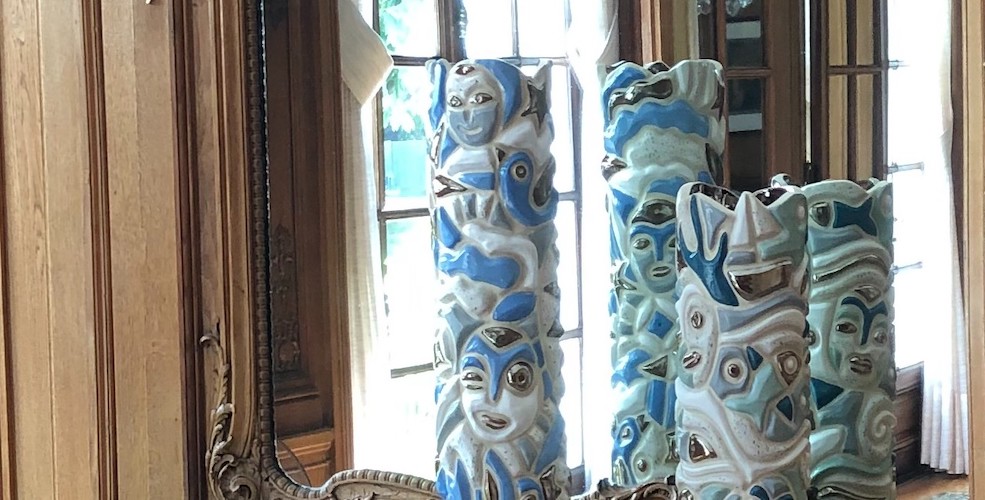 Les artistes
Marie-Isabelle Callier
Tom Flick
Camille Jacobs 
Katarzyna Kot-Bach
Tine Krumhorn
Teresa de la Pisa
Carine Mertes
Pit Molling
Iva Mrazkova & Jean Bichel
Iva Mrazkova & Pitt Brandenburger
Lea Schroeder
Marianne Steinmetzer
Wouter van der Vlugt 
Would you have any question ?