LUXEMBOURG at HOMO FABER - VENICE 2018
02/10/2018
The Michelangelo Foundation for Creativity and Craftsmanship organised the exhibition "Homo Faber" from 14 to 30 September 2018 to rediscover Europe's craft heritage.
Luxembourg was among the European artists exhibited. A selection of works by Doris Becker, Camille Jacobs and Ellen van der Woude found a prominent place in the "Best of Europe" area.
The "Homo Faber" exhibition on the island of San Giorgio Major provided an opportunity to admire the treasures of artisanal know-how and to show the best of exceptional craftsmanship to a very large audience.
Our Luxembourg craftsmen contributed to showing the best of human handiwork and to projecting arts and crafts into the modern world.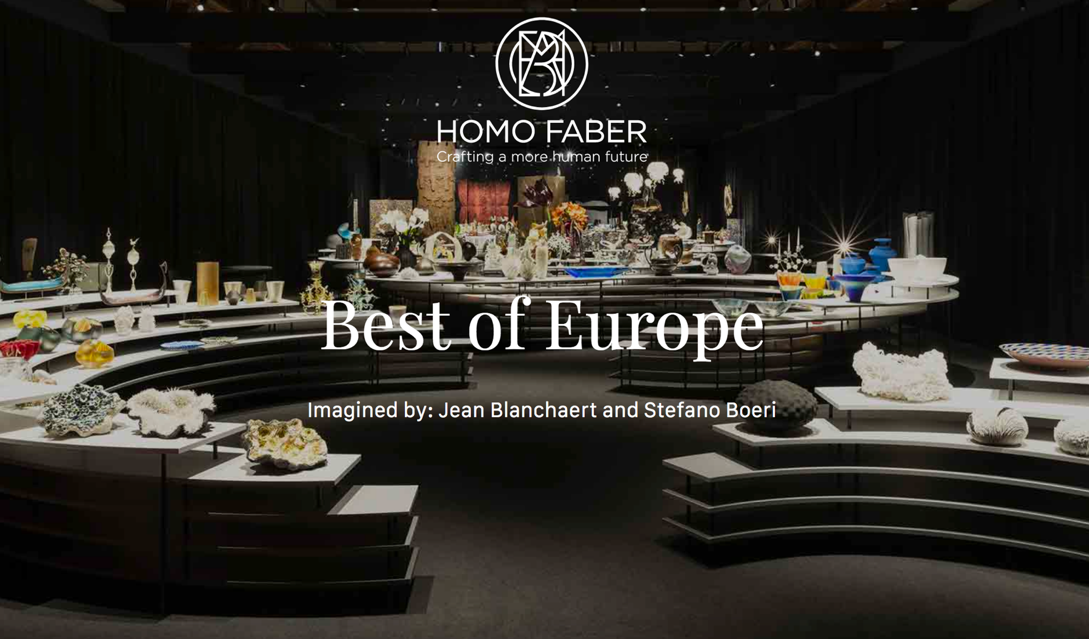 Les Métiers d'Art au cœur des missions "De Mains De Maîtres Luxembourg"
Would you have any question ?