A pop-un gallery in downtown Luxembourg
19/11/2019
Pursuing its promotion and enhancement policy of Fine Crafts, De Mains De Maîtres has exhibited at the end of 2019 in a new format "art gallery" in downtown Luxembourg. An original selection of some one hundred works and rare objects signed by fifteen Fine Crafsmen within the Grand-Duchy were presented.
With the works of :
Doris Becker (céramiste)
Marie-Isabelle Callier (peintre sur cire)
Tom Flick (sculpteur sur pierre)
Anne-Marie Herkes (créatrice de bijoux et accessoires)
Camille Jacobs (verrière)
Carine Mertès (feutrière)
Sarah Meyers & Laura Fugmann (créatrices textile et céramistes)
Marianne Steinmetzer (céramistes)
Léa Schroeder (céramiste)
Pascale Seil (verrière)
Jean-Paul Thiefels (sculpteur sur bois)
Wouter van der Vlugt (sculpteur sur bois)
Lily et Pit Weisgerber (créateurs textile)
Ellen van der Woude (céramiste)
…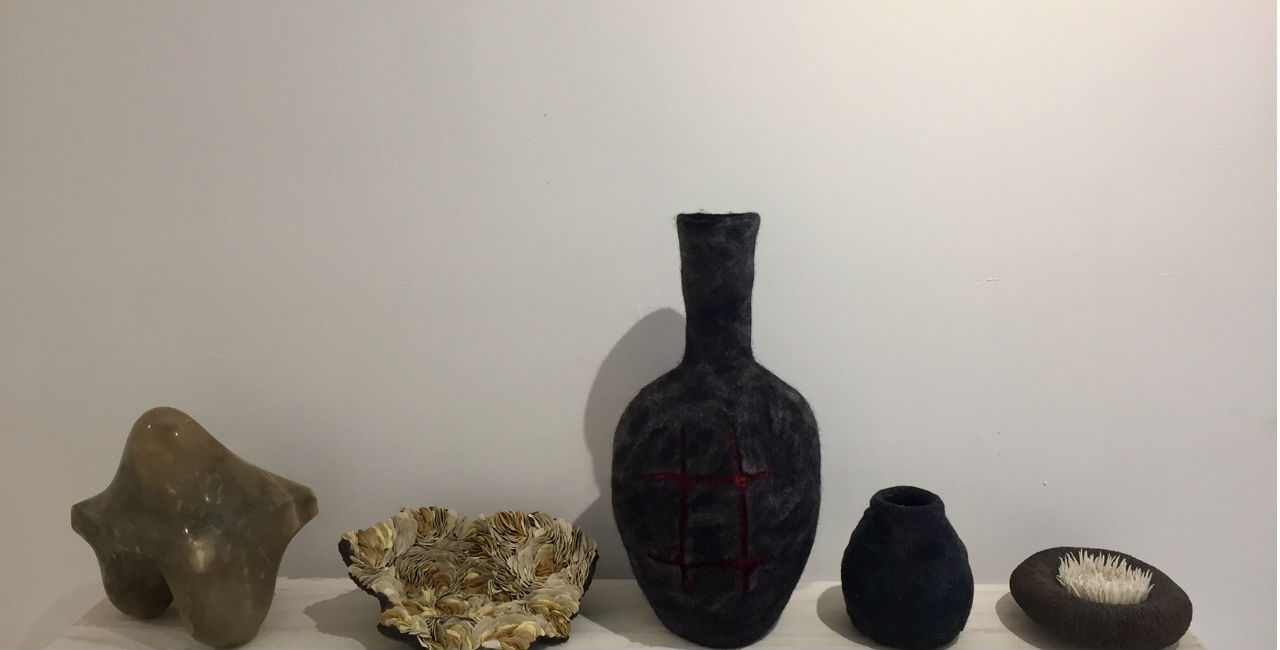 Would you have any question ?