Ellen van der Woude
21/12/2022
In 2019, Ellen van der Woude, a ceramic artist, was awarded a scholarship for further training at "De Mains De Maîtres".
In 2022, she went to the Maison des Métiers de Québec for further training (the residency was supposed to take place in 2019 but was postponed several times due to the health situation).
The MMAQ is a cultural organization dedicated to contemporary craft practices. Located in the heart of Quebec City, it has 25 ceramic, textile and sculpture studios spread over seven floors. Its mandates include training, research and creation as well as the development and promotion of fine crafts. The MMAQ promotes the development and dissemination of knowledge and offers, among other things, residencies dedicated to fine crafts.

Wishing to enrich and deepen her technical knowledge of ceramics, Ellen spent four weeks doing research:
Compiling glazes and studying the results obtained when firing at different temperatures and changing the percentages of primary materials.
Adapting to a new clay with unknown plasticity, strength, firing shrinkage etc. -
Research into the development of textured surfaces.
Link with one of the other disciplines of the MMAQ: textiles.

Result: a sculpture in ceramic and wool.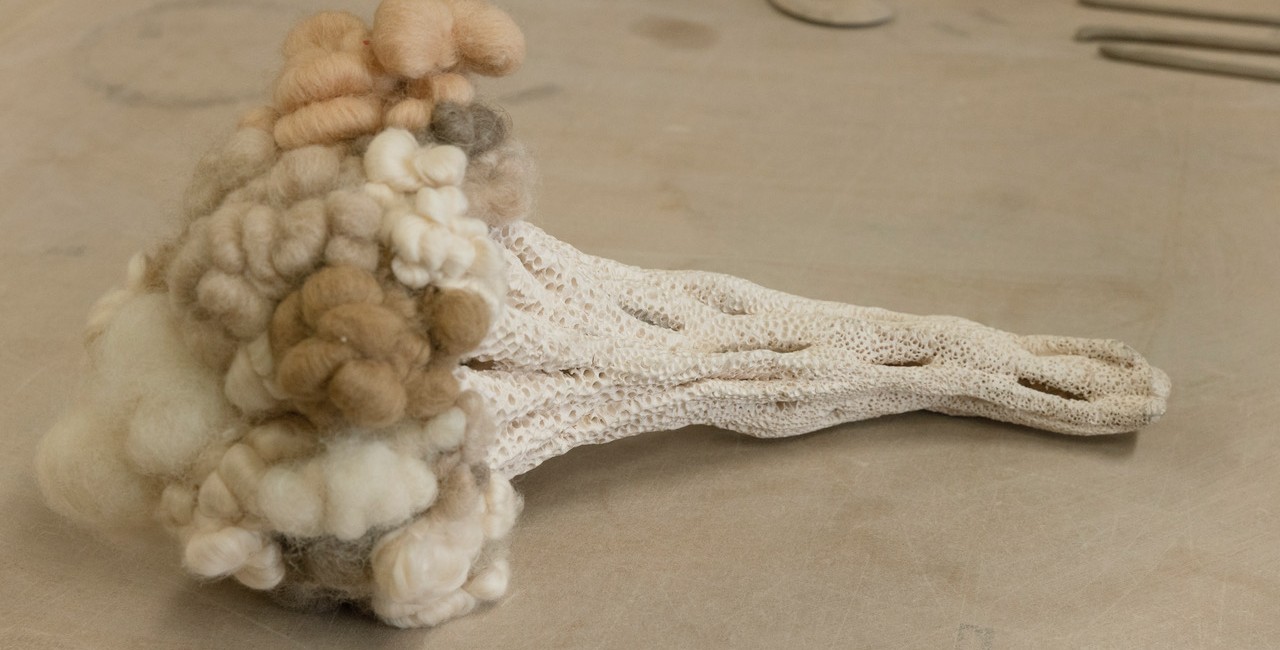 Would you have any question ?