Call for Applications - Scholarship "De Mains De Maîtres" 2019
25/03/2019

Each scholarship aims to support a talented artist/craftsman residing in Luxembourg, who in a continuing educative approach wishes to perfect his or her know-how or take complementary or transversal courses particularly in a school of Fine Arts, a training centre, a workshop or residence, in Luxembourg or abroad.

The winners are selected by a jury consisting of personalities in the world of crafts selected by the association De Mains De Maîtres Luxembourg. Scholarships cannot be combined with other scholarships or grants with a prize of up to € 10,000.-, the scholarships are awarded to the winning creator / artisan at an official presentation during the autumn of 2019.
Practical Information
2.1. The selection criteria:
To be a creator/craftsman established in Luxembourg  

Completed professional training in a trade and / or be affiliated with the Chamber of Trades  

Propose a planned improvement project of its craftsmanship or a project of complementary or transversal training  

Not having benefited from a similar scholarship/grant during the last 5 years

2.2. Application requirements

To apply as candidate:
The creator/craftsman must send the association a file describing his project before May 31, 2019 midnight. The file should include:
Surname, first name, date and place of birth, nationality, postal address, address, e-mail, phone number
Full CV
Comprehensive description of the project in terms of expertise improvement or the complementary training: including the motivations and intentions for the project, as well as the school, the training center or the location in which the process of continuous training will take place (documentation, website or any other information).
Illustrated presentation of works: photographs of realized works / sketches of projects
File Format: A4
Contact : Valentine de Callataÿ
Association De Mains De Maîtres Luxembourg
2 Circuit de la Foire Internationale
L-1347 Luxembourg- Kirchberg
Tel: (+352) 621 658 953
valentine@demainsdemaitres.lu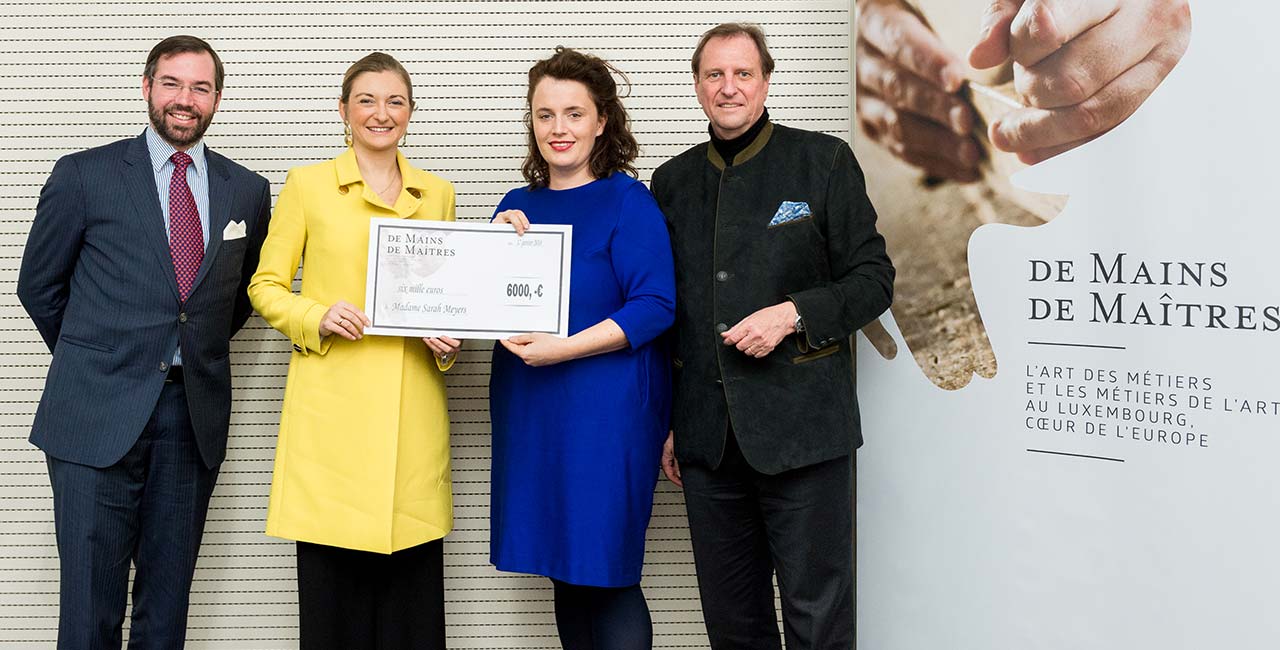 Would you have any question ?