On foot or by Tram,
an outdoor tour in Luxembourg City
Since its second edition in 2018, the De Mains De Maîtres Biennial has also adventured outside the walls of 19Liberté by inviting itself into the city's various museums, art centres and other unusual sites. This year, like an open snapshot of creation and craft production in Luxembourg and Europe, more than a dozen places will host arts and crafts, following the route of the new tramway from near or far. There are as many themes as there are places... The Casino favours Design, while the Villa Vauban offers a ceramic tour. At the MNHA, a selection of precious objects is displayed in dialogue with the decorative art collections, while at the City Museum, glass is on exhibition. The Natural History Museum conceals an enigmatic stone and the Mudam hosts a unique piece at the heart of one of its exhibitions. Not forgetting the Cercle Cité, which is home to an exceptional collection of artists' jewellery, and the Fortress Museum, which is hiding a few surprises ... the Portuguese Cultural Centre's exhibition or the unusual work growing in the gardens of the Graace hotel!
CASINO LUXEMBOURG – 

FORUM D'ART CONTEMPORAIN
41, rue Notre-Dame L-2240 Luxembourg
Marché-aux-Poissons L-2345 Luxembourg
MUSÉE DRÄI EECHELEN – FORTERESSE, HISTOIRE, IDENTITÉS
5, Park Dräi Eechelen L-1499 Luxembourg
3, Park Dray Eechelen L-1499 Luxembourg
NATUR MUSÉE – MUSÉE NATIONAL
25, rue Münster L-2160 Luxembourg
18, Avenue Emile Reuter L-2420 Luxembourg
14, rue du Saint-Esprit L-2090 Luxembourg
10, Rue Sigismond L-2537 Luxembourg
CERCLE CITÉ - ESPACE D'EXPOSITION RATSKELLER
Rue du Curé
CAMOES – CENTRE CULTUREL PORTUGAIS
4, Place Joseph Thorn L-2637 Luxembourg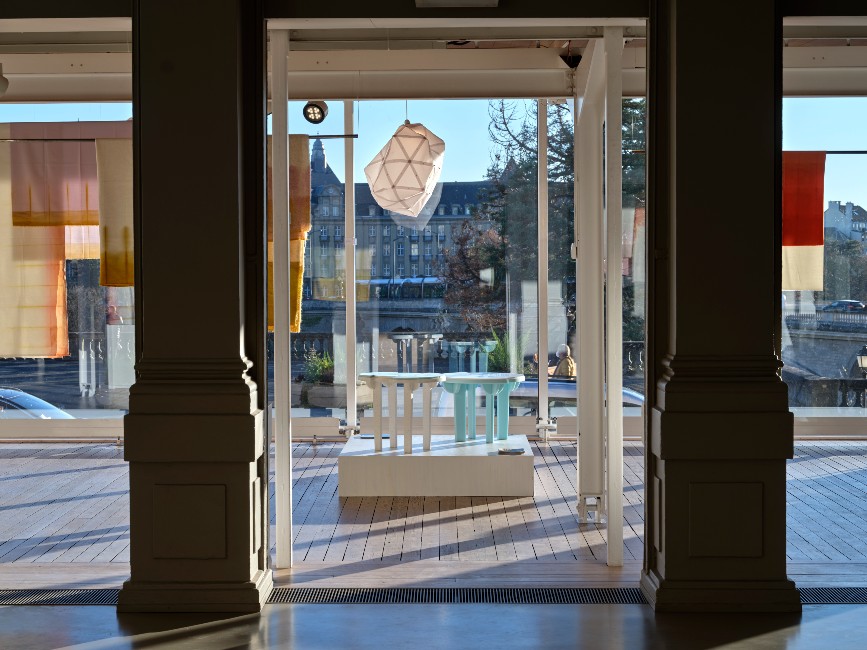 Would you have any question ?