Visit of the pop-up gallery De Mains De Maîtres by H.R.H. Princess Stéphanie of Luxembourg
20/11/2020
On Friday 27 November, H.R.H. Princess Stéphanie, Honorary President of the association De Mains De Maîtres Luxembourg, visited the Pop Up set up at the end of the year.
The Princess visited the exhibition in the company of Jean-Marc Dimanche, General Curator and Tom Wirion, Director General of the Chambre des Métiers. The Hereditary Grand Duchess recalled the reasons for her commitment to arts and crafts and was delighted that the exhibition could take place, even in a reduced format, despite the restrictive health context.
The event was captured by Ingo Zwank of the magazine Telecran and the photographer Jan Schwarz / ThePhotonauts. The article, in German, is available in their issue of the week (5-11 December 2020).
The ephemeral gallery opened its doors on 20 November and has received about 9000 visitors!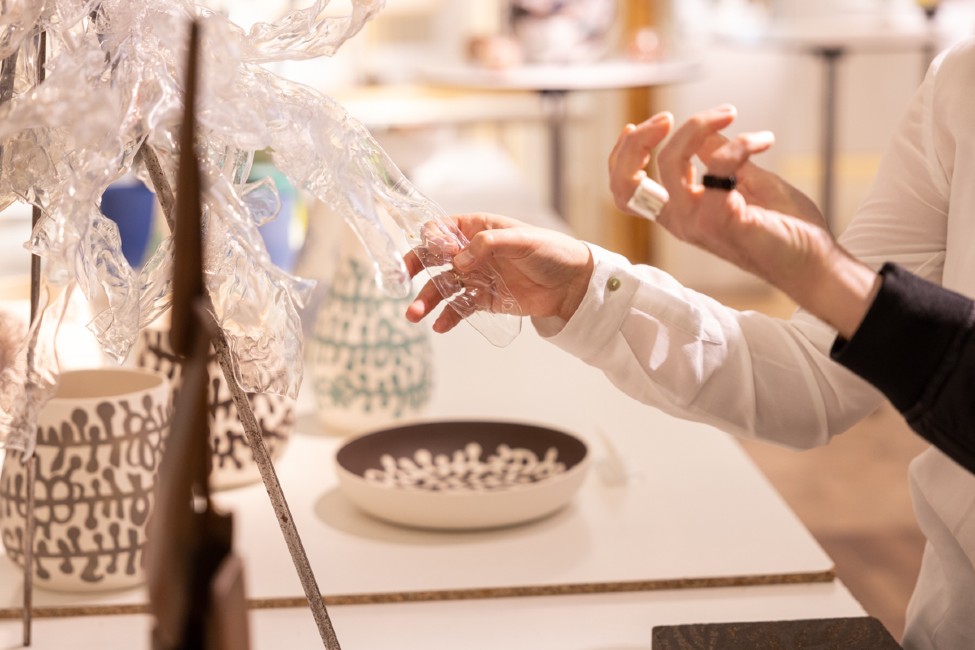 Les artistes
Pop Up De Mains De Maitres  
33, Grand-Rue L-1661 Luxembourg  
Ouvert du vendredi 20 novembre au dimanche 20 décembre inclus
Vendredi 14h-18h
Samedi 11h-18h
Dimanche 14h-18h
Would you have any question ?